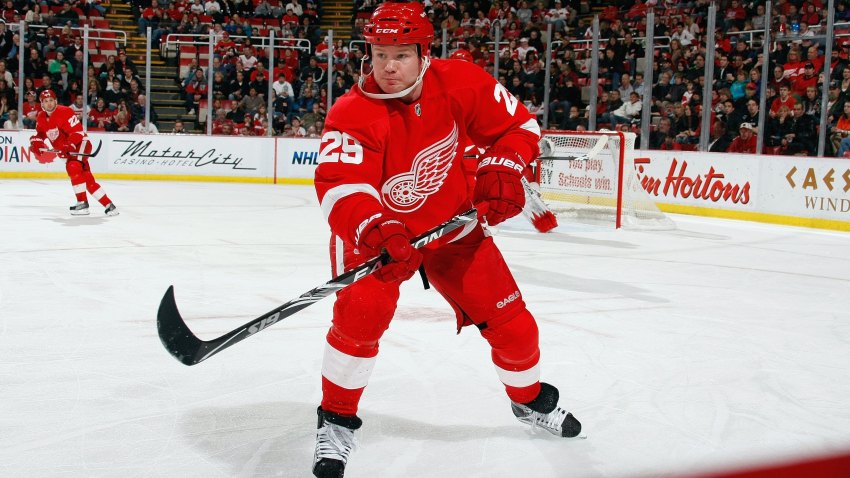 After doing my best to outline all the possibilities for the Western Conference playoff race, none of it really matters if the Hawks don't win Friday night.

Do that, and the very worst thing that can happen is the Hawks still control their own destiny when Sunday morning comes around. We should all focus on that, and hopefully the Hawks are themselves. But it is not going to be fun.
They will face a Detroit Red Wings team that is missing some key parts and may not even care all that much. The Wings may or may not be competing for the 2nd seed. But it's up for debate how much that matters, especially considering the NHL's system of re-seeding teams after the first round. After that, 3rd seed only matters if the chalk wins out in the first round. Considering the prison riot the Western Conference has been this season, is anyone counting on that?
What we do know is that top center Henrik Zetterberg and second-tier defenseman Niklas Kronwall will not play in either of these games. Essentially, the Hawks are getting a look at an equal team to the tone they beat in OT just about 10 days ago, with Pavel Datsyuk replacing Zetterberg. But there is no drop-off there. Expect Datysuk to be thrown out there against Jonathan Toews at every opportunity, just as Zetterberg was when these teams last did the rhumba.
The Wings are not exactly flying into this (cute, no?). They're 4-4-2 in their last 10 games. They gave up 10 to the Blues last week at home. But they showed serious pedigree in coming back from three down in Nashville to win in OT when the Predators were seriously threatening to make the division a pretty passionate discussion. But after a ho-hum win against Minnesota, the Wings were blanked on Wednesday by an as-desperate-as-the-Hawks Carolina team on Tobacco Road. What we'll get tonight from the home side is simply a guess right now.
What we do know is that if you're a neutral, the game will almost certainly be a blast. Neither the Wings nor the Hawks are at anything less than fifth gear when they face each other. There is tons of space and chances, and if you're emotionally involved, you're going to feel like you beaten when all is said and done, no matter the result.

And that's where the Hawks have the slightest of advantages. The Hawks' defense, with Keith, Seabrook, Campbell, Campoli and even Nick Leddy, is built to play at high speeds. They struggle with bigger teams who chop the game up and try and rub them out physically. The Wings don't try and do that, though with Johan Franzen and Todd Bertuzzi it doesn't mesh with the Wings style. Especially with Kronwall out, only Nicklas Lidstrom is built for this. Jakub Kindl is a replacement. Jonathan Ericcson is trouble in any scenario. Brian Rafalski is showing his age. Brad Stuart is solid, but not the fleetest. If the Hawks' defense can play a good game, they have every chance.
It's going to be exquisite torture, but a win could solve so many questions. Let's do that, then.
And if you really want a raucous read, check out my compatriot at Second City Hockey Matt McClure's preview for tonight's game.