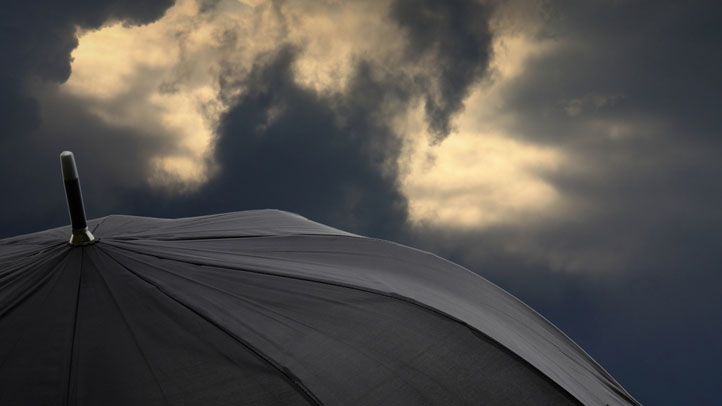 This story has moved. We're automatically redirecting you to our new coverage.
There's good and bad news about this weekend's weather forecast.

The good: Temperatures are warming up, and highs could reach low 70s.

The bad: Rain, heavy showers and even some storms are on tap Friday night, Saturday and Sunday.

The lesson? Grab an umbrella on your way out the door this weekend.

Scattered showers could develop late Friday afternoon, and an isolated thunderstorm is possible in the evening, NBC Chicago meteorologist Andy Avalos said.

The weekend radar shows rain returning Saturday, with periods of heavy showers and a few area thunderstorms becoming strong to severe. Temperatures soar, though, reaching into the low 70s.

Sunday remains mild and rainy. Highs could vary from the upper 60s north of Chicago to mid-70s south. It stays mostly cloudy, though, with showers and a few thunderstorms possible in the morning and storms more likely in the afternoon and evening.

As a cold front moves through, temps likely will fall Sunday afternoon. More thunderstorms are expected at night, some strong to severe.