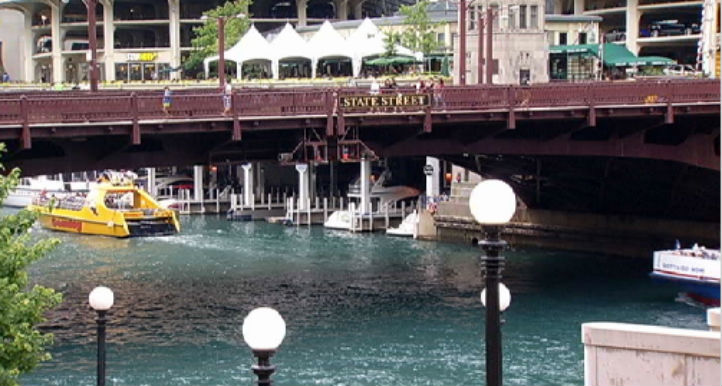 Heads up city commuters!
The bridge over the Chicago River at State Street will be closed for a week starting Monday at 6 a.m.
The bridge will close so crews can install supports for a walkway underneath the bridge as part of the Chicago Riverwalk construction project, according to the Chicago Department of Transportation.
The expansion project is expected to create a new path along the south bank of the main branch of the Chicago River from State to Lake streets.
The bridge is the third city bridge to undergo construction for the project as similar work has already been completed under bridges at Clark and Dearborn Street.
All northbound vehicles, including CTA buses, will be detoured west to LaSalle Street via Wacker Drive and back east to State Street via Illinois Street. Southbound vehicles will go west to Clark via Grand Avenue and back to State via Wacker.
The bridge is expected to reopen next Monday at 6 a.m.