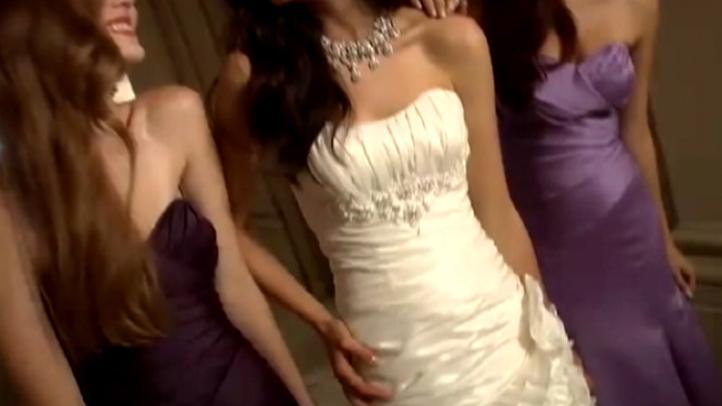 Having a wedding may seem like a special day for the bride and groom, but that's not always the case when less-than-reputable vendors enter the mix.
The Better Business Bureau of Chicago, Monday, issued a report claiming that complaints against wedding service providers like DJs, photographers and florists, were up more than 43 percent in 2010 (from 182 to 261 complaints.) READ THE FULL REPORT HERE.
After eight years of experience in the wedding business as a videographer, I'm not surprised. I wield a video camera helping capture people's most special of days, but I also get to see what's going behind the scenes of any one wedding -- and often it's very much like a war zone.

A florist forgets the groom's-mother's boutonnière and suddenly a seemingly beautiful processional becomes scorned faces and tense moments. Blame the florist, right? But what do you know about that petal pusher?
The BBB issued a series of tips on how to select the best service providers and avoid shady vendors. Their first tip, "Do Your Research" required some more input.
Here are some of the best practices customers have used to vet my business before thier big day, and rules you should adopt.
1. Referrals – There are so many businesses that offer wedding services and most of them are able to hit the mark once and then post their work online. Sift through the rubble by having a talk with friends and co-workers who have recently gotten married. Ask who they used as vendors and how the overall experience was for them. Their experience is worth more than anything.

2. Meeting – This may seem blatantly obvious but you want to meet with whomever is going to be working your big day. If it's a bigger company, ask to meet with the DJ, photographer or videographer who will actually be at your big day, not some administrator. Doing this helps any conflict you may have with the individual and also find the perfect match with work and personality.

3. Field trip – After you have narrowed your choices to a few vendors and have met with the chosen ones see if they will allow you to visit one of their weddings in progress. There you will have an opportunity to see how they work in person and how their craft translates to reality.

The best advice comes from those that you know and trust.

Always talk to people you know and find out what worked well and not so well on their wedding. Your day is as unique as you are and the best work may not always be the best fit.

Know who you are getting into an intimate relationship with, your special day should be done your way and if a personality clashes you will be worried about them instead of you. The best advice I can give is to do your research, plan for everything and when the big day comes relax and know you've done the homework.
Brian Babarik is a Chicago-based filmmaker, director of photography and entrepreneur. He currently works on TLC's "4 Weddings," but also runs the successful wedding videography business, Novel Thoughts Productions. Email him at Brian@ntproductionco.com.