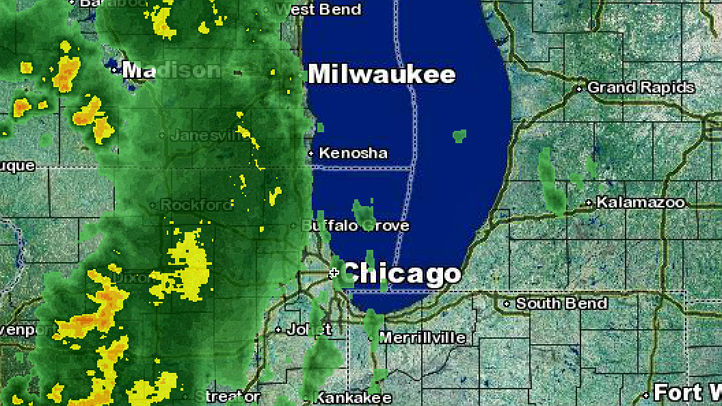 The Chicago area on Tuesday afternoon remained under a "slight" risk of severe weather.

After a rainy start, a few more showers and thunderstorms were possible in the late evening hours before cooler, dry air moves in.

Earlier in the day, forecast models predicted the strong thunderstorms that produced heavy rain in the morning, mainly along and south of Interstate 80, would reform in the afternoon across the Chicago area.

By the evening rush hour, that threat of severe weather had diminished.

Still, Tuesday evening remains warm, with temperatures reaching into the 80s and heat index readings in the 90s.

The wet, steamy day followed a wet Monday that left 1.05 inches of rain at Midway International Airport, 1.15 in Oak Lawn and 1.78 in St. Charles, according to preliminary reports.

NBC Chicago Chief Meteorologist Brant Miller predicted dry weather to last through the weekend.