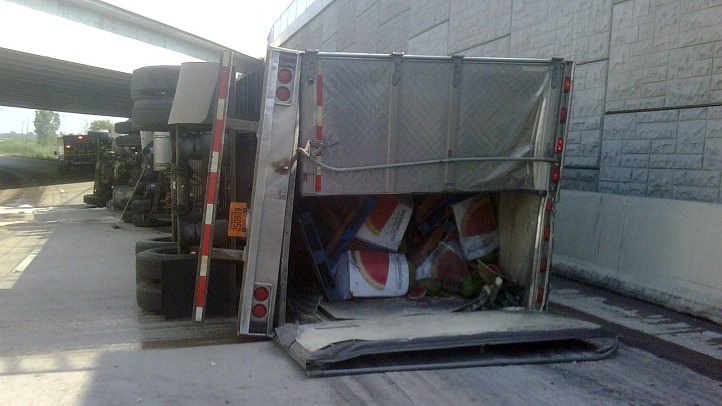 When life gives you lemons ... at least they're not watermelons

Kevin Farthing spent his afternoon sifting through thousands of watermelons on the side of the road in the northwest Indiana heat.

The operations manager for Waffco Towing responded Tuesday morning to an overturned semi carrying what he said were 4,000 melons, on the ramp from I-65 north to I-94 west.

As of 1 p.m., the ramp was down to one lane, and the driver of the truck was cited for speeding. Before towing the truck, Farthing and about a dozen others worked to offload the watermelons.

"We're going through them by hand," Farthing said, "one by one."

Farthing said he's trying to salvage as many as possible, separating the good ones from bad. The melons didn't spill across the road, but the truck needs to be emptied before it's moved.

And that could take a while longer. "We're just loading watermelons," he said.