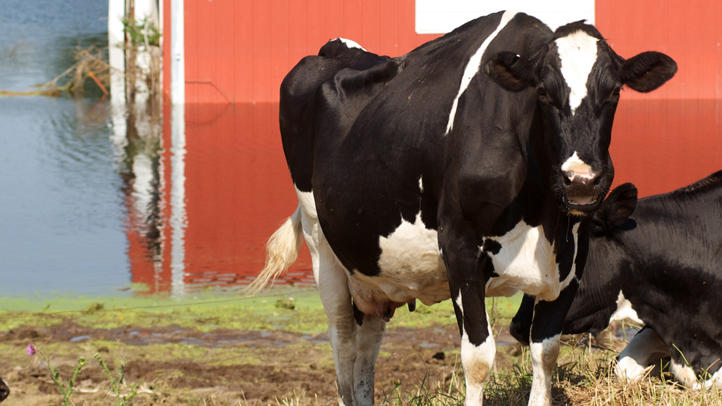 Livestock producers from across Illinois are reporting that they are suffering water shortages for their herds.
Menard County livestock producer Cimeron Frost told The State Journal-Register in Springfield his family operation spends $60 a day to haul water.

Frost also works at the Illinois Beef Association in Springfield and said he's hearing similar stories from elsewhere in the state. He said "things have just flat dried up'' in the central Illinois county.
Meanwhile three older animals died from heat stress last week at The Fairview Sale Barn, a livestock auction west of Peoria. Auction representative Bob Fidler says they spray the animals with water to cool them down but "sometimes the older cows just give up.''
A new federal report shows the drought in Illinois is rapidly intensifying.

Copyright AP - Associated Press