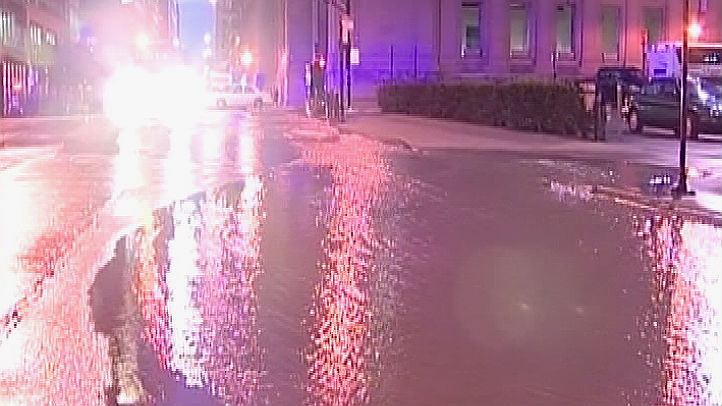 Downtown commuters beware: A water main break near Union Station could continue to be messy though Thursday afternoon, officials said.
The two main streets Clinton Street and Jackson Boulevard will be reduced to a one lane, said Water Management spokesman Tom LaPorte.

The main, about 16 inches in diameter, broke Tuesday night at Clinton Street and Jackson Boulevard, causing flooding in the Amtrak parking garage and buckling of pavement.

It's not clear what caused the break, but crews began cleaning up at about 9 a.m. Wednesday with repairs starting after the morning rush hour. Once the repairs are made, the road will need to be repaved.

No residents were without water in the area.