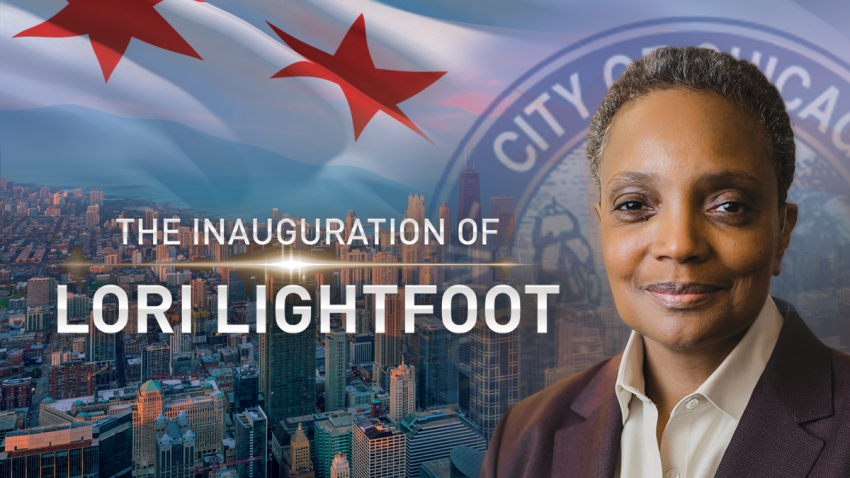 Note: You can watch live coverage of Mayor-elect Lightfoot's inauguration beginning at around 9 a.m. Monday in the video player above.
Chicago Mayor-elect Lori Lightfoot takes office Monday, when she and other city officials, including all 50 aldermen, will be sworn in during their inauguration.
The inauguration ceremony is scheduled to take place beginning at 10 a.m. at Wintrust Arena in the city's South Loop. Doors open at 8 a.m. and the official swearing-in begins at 10:30 a.m., with several musical performances slated to take place.
Want to watch the ceremony live, but can't make it to the historic event in person? There are plenty of ways to tune in from wherever you are.
The entire event will be broadcast on both NBC 5 and Telemundo Chicago, with live coverage beginning at 9 a.m. It will also be streamed live on nbcchicago.com and telemundochicago.com, as well as on both the NBC 5 and Telemundo Chicago apps.
You will also be able to watch key moments and speeches after the fact on NBC 5 and Telemundo Chicago's digital platforms. It will be an historic event for Chicago, as the city's first-ever black female mayor, and first openly-LGBTQ mayor, takes office.