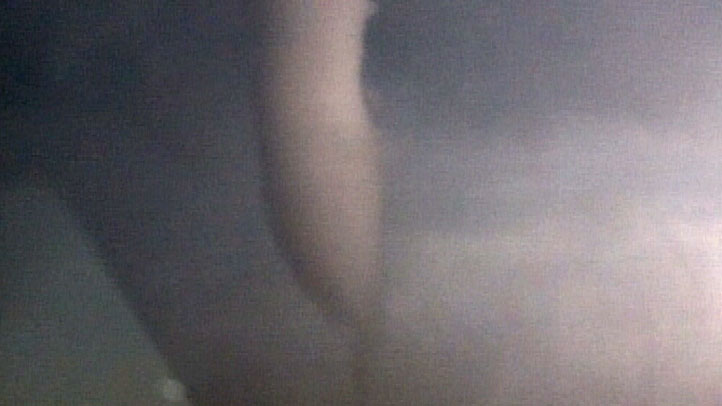 Tornadoes and golf ball-sized hail hit several small town Tuesday in the far southern parts of Illinois.

Dash cam video from a police squad car caught one funnel cloud as it rolled through Washington County.

The National Weather Service confirmed that at least three tornadoes touched down but the damage was not severe.

There are reports that a tractor-trailer was overturned and some roofs were damaged, but there were no injuries.

Five or six other funnel clouds were spotted but those never reached the ground.