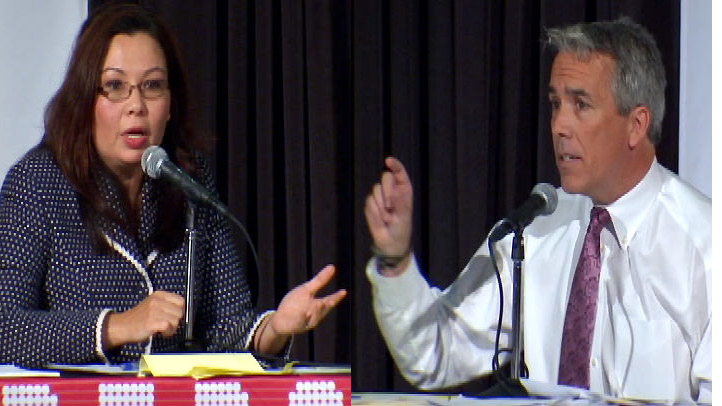 Joe Walsh and Tammy Duckworth aren't done fighting by a long shot.

When the two met Tuesday for their third debate, the candidates in one of the most-watched congressional races faced off on issues ranging from the future of Medicare to gridlock in Washington.

They also argued over a lawsuit filed by two Illinois Department of Veterans Affairs workers. Duckworth headed the department from December 2006 to early 2009.

Walsh said Tuesday the workers at Anna Veterans' Home in southern Illinois were suing Duckworth for wrongful termination. Duckworth responded it wasn't true, prompting Walsh to accuse her of lying.

The lawsuit, filed by Christine Butler and Denise Goins, alleges Duckworth and the facility's acting director, Patricia Simms, violated ethics and inflicted emotional distress in a job review. The two workers still have their jobs.

The Chicago Tribune reports Duckworth declined to discuss the case Wednesday. Simms says she and Duckworth are targets of disgruntled employees.
Copyright AP - Associated Press