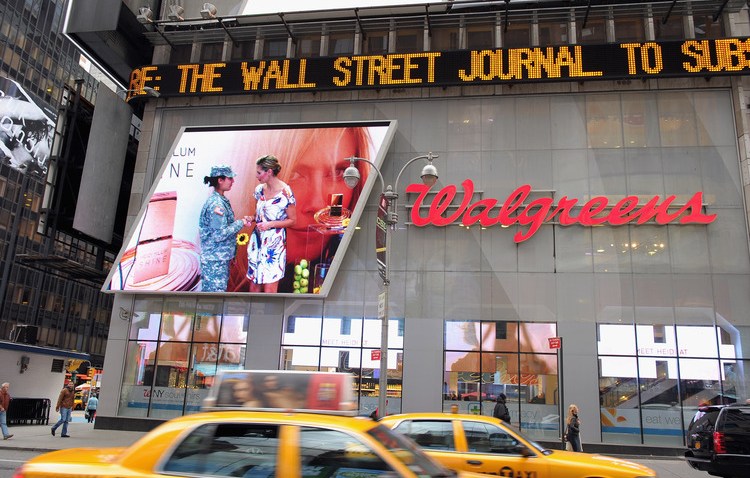 So it seems no one is immune to the economy's harsh effects. The latest victim to incur its wrath is the Deerfield-based Walgreens, with the drugstore-operating titan reporting that its 1Q earnings fell more than 4 percent.
According to the Associated Press, this is "due in part to a slow flu season and its decision to leave the Express Scripts Inc. pharmacy network next month."
The dust-up with Express Scripts, a Cool Valley, Missouri-based pharmacy benefit manager, is that Walgreens has decided their pricing isn't all that cool.
"While we remain open to any fair and competitive offer from Express Scripts, we firmly believe that accepting their proposal was not in the best long-term interests of our shareholders," Walgreens CEO Greg Wasson said in a statement.

Or as a decidedly less diplomatic Wasson told investors Wednesday, "We're locked and loaded, and we're moving on."
Then again, a little eagerness to move on is understandable -- the two companies have been haggling over a new contract since June and simply couldn't agree on terms.
On the bright side, er, fewer people have the flu? That's a good thing, right?
David Wolinsky is a freelance writer and a lifelong Chicagoan. In addition to currently serving as an interviewer-writer for Adult Swim, he's also a columnist for EGM. He was the Chicago city editor for The Onion A.V. Club where he provided in-depth daily coverage of this city's bustling arts/entertainment scene for half a decade. When not playing video games for work he's thinking of dashing out to Chicago Diner, Pizano's, or Yummy Yummy. His first career aspirations were to be a game-show host.