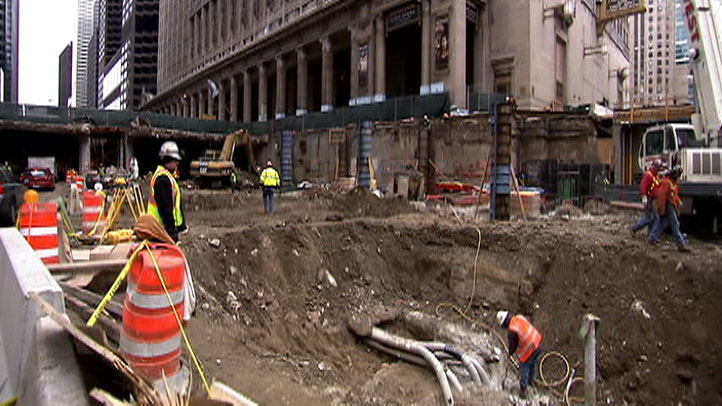 The renovation of the north-south section of Wacker Drive will enter its fourth and final phase Monday.
The $300 million project of Upper and Lower Wacker between Randolph and Congress Parkway is set to be completed by the end of the year.
Starting Saturday CTA buses on 18 lines will either be rerouted or have changes in stop locations.
The following streets will be closed:
Jackson from Canal to Franklin
Adams-Wacker intersection (Re-opens in July)
Van Buren Street at Wacker
Southbound access from Lower Wacker to Upper Wacker at Randolph
Access to and from Congress closed to traffic from Wacker
The following street will re-open:
Additional new changes:
Starting June 22 Van Buren between Wells and Franklin streets will become a two-way
The new design of Upper and Lower Wacker is said to make the roadways safer and more efficient.
The Chicago Department of Transportation maintains a project website at More information and maps are available at wackerdrive.net