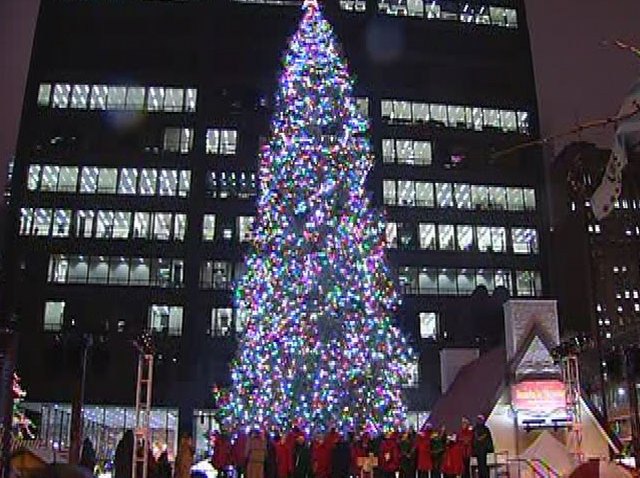 Every vote counts!

With the holiday season fast approaching, voting began Monday in the contest to decide which tree will be placed in Daley Plaza this year.

There are three finalists:

The Jozefow Family from Northlake is offering up a Colorado Spruce that stands more than 55 feet. The family told the Chicago Sun-Times their tree should be selected because if chosen, "for the first time in the history of Chicago it would be donated by a wonderful Polish family."
The Sprangler Family from Western Springs is a Chicago Christmas Tree Search finalist for the second year in a row, and say it is a honor just to be nominated. Their tree is a 55-foot tall Colorado Spruce. The family told the Times, "Over the years the tree has served us well. It has been a fort for our kids when they were younger, a great source of shade and an ideal marker when directing people to our home."
The Trudel family from Glenview purchased their tree in 1966, when it was only four feet tall. Now the Colorado Spruce is 59-feet high. The Trudel's told the Times, "She is still as beautiful as ever, but way too big for the front yard. Time for her to show the city how a little nurturing, time and love can grow into a big strong Christmas tree."
Chicagoans can vote for their favorite tree through Oct. 25 at www.suntimes.com/win. Once the polls have closed and the votes are tallied, the winning tree will be announced and the family that donated it will get to light their tree on Daley Plaza for the 98th Annual Christmas Tree Lighting Ceremony, scheduled to be held Nov. 23.
The Department of Cultural Affairs and Special Events began accepting tree nominations in early September. The finalists were chosen from 38 submissions from Chicago and Indiana. To be considered, the trees needed to be a spruce or fir free standing at least 55 feet tall and be within 100 miles of Chicago's Loop, according to a press release.

A 70-foot blue spruce donated by the the Colomer family of McHenry adorned Daley Plaza for the 2010 holiday season.
The Trudel Family Tree
The Sprangler Family Tree
The Jozefow Family Tree