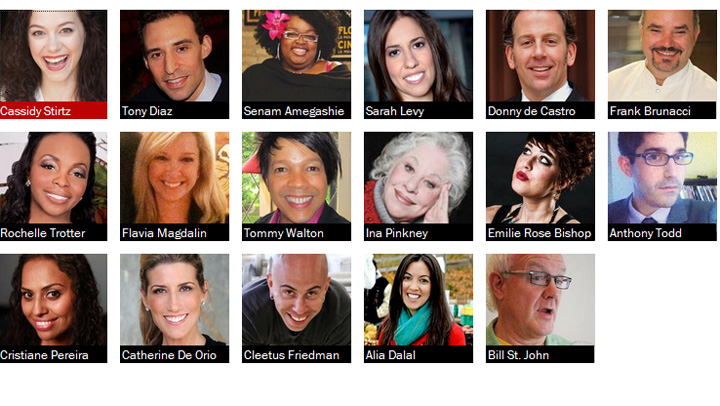 In its quest to find a new host for the popular food review show Check, Please!, WTTW producers are subjecting the 17 finalists to an online vote.
The contest, which is non-binding, appears to be just one method the producers are using to help make an ultimate decision.
Seventeen potential hosts remain from the initial 900 that applied. The finalists include local restaurateurs such as Ina Pinkney (Ina's)and Donny DeCastro (Tavern at the Park); chefs such as Frank Brunacci (formerly of Trump Chicago) and Tony Diaz (Maude's Liquor Bar); and even a famous chef's wife in the form of Rochelle Trotter, who's married to Charlie Trotter. A couple of the finalists have no connection at all to the food industry.
The online vote ends on April 17. The producers will then host another on-camera round with a final three.
The current host, Alpana Singh, recently announced that this season would be her last, in order to focus her energy on her new restaurant, The Boarding House.
The restaurant review show features a rotating round table of three ordinary Chicagoans who choose their favorite restaurant and send the other two to eat there and offer their opinions.