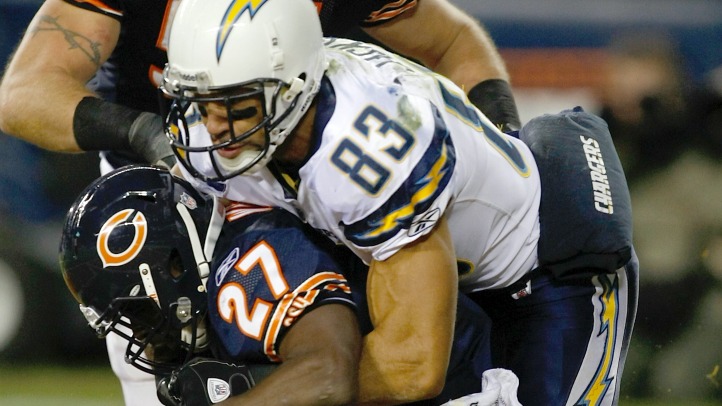 Free agency begins Tuesday. For teams in need of help at wide receiver, Vincent Jackson seems to be the man. But will he be worth it?
It's very rare that wide receivers switch teams and maintain production. Just look at someone like Randy Moss, who dominated in Minnesota, evaporated in Oakland, erupted in New England, then fizzled back in Minnesota and Tennessee. When Moss was at his peak, he had excellent quarterbacks throwing to him.
Vincent Jackson is a very good receiver, but he's hardly elite. He can catch the ball in space and he has good speed. But he doesn't have the hands of a Calvin Johnson or Larry Fitzgerald. Given the constantly-shifting state of the Bears offensive line, a deep threat wouldn't matter much. Cutler won't really have time to let someone get deep.
The Bears would be better off pursuing sure-handed mid-range receivers. Can someone get 20 yards down the field and haul in a tight throw? That's the question. Can someone snag a pass floating across the middle of the field? That's the Bears offense these days.
It makes sense to target a possession receiver in free agency. And if the Bears can also pull in a deep threat, that upgrades both sides. But overpaying for a deep threat who will be double-covered on every play doesn't make a ton of sense. And Jackson was an unhappy camper for much of his stay in San Diego.
Consider adding Reggie Wayne and Pierre Garcon. What about Mario Manningham? Heck, if we wanted Randy Moss, he's out there, too. You could get any of those guys for far less than Jackson. And it would be nice to pick up a playmaker in the draft, but Bears fans know how that tends to go.