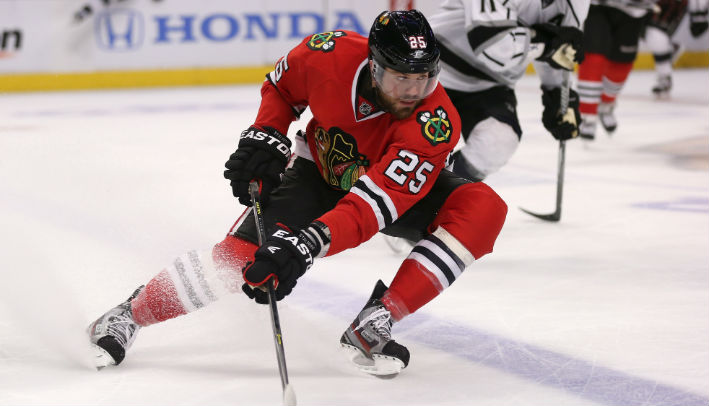 The Chicago Blackhawks let another piece go from their Stanley Cup-winning roster on Friday, with forward Viktor Stalberg signing a four-year deal with the Nashville Predators.
Stalberg, who scored nine goals and dished out 14 assists for the Hawks during the regular season, clashed with head coach Joel Quenneville over playing time during the team's playoff run. He ended up being removed from the lineup for several games during the postseason, and his departure from Chicago was all but a foregone conclusion.
In his place will be several youngsters looking to take over his third line forward role. Jeremy Morin, Ben Smith, and Jimmy Hayes would seem like the most likely candidates, but if Brandon Pirri can capture the second line center slot during training camp, Andrew Shaw could take over at wing on that line with Michal Handzus manning the center spot.
At any rate, it's good for Stalberg that he moved on to a new opportunity, and the Hawks will have plenty of options to replace him with.