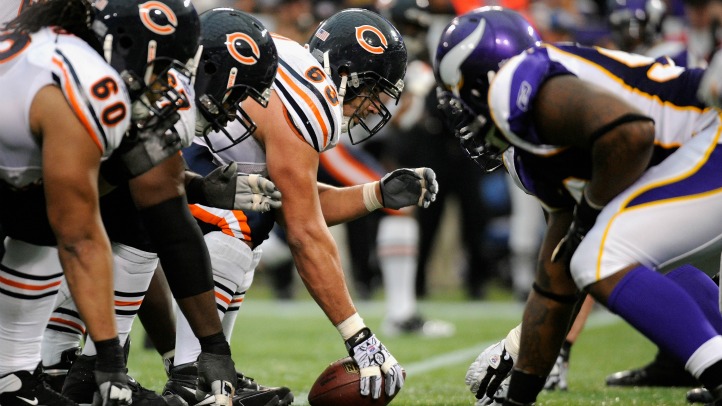 The Minnesota Vikings are getting ready to open their new football stadium, but a unique issue has crept up and is causing a bit of a stir in the Twin Cities.
The new venue, which will open in 2016, sits in the heart of downtown Minneapolis and is sandwiched on all four sides by city streets, including one that is causing consternation among Vikings fans: Chicago Avenue.
From the Minneapolis Star Tribune:
"The Minnesota Vikings strongly object to having the street running in front of the stadium named after one of its opponents and neighboring rival."
According to the newspaper, the team isn't going to allow the matter to stand uncontested. Instead, they are petitioning the city's Planning Commission to change the name of the street in front of the stadium, something that the Minnesota Twins did when they opened Target Field in 2009.
Plenty of teams have to rename streets around their stadiums to make them team-themed, but it's rare when a team is forced to do that because the street shares its name with one of their chief rivals.

It is a shame however that Bears fans won't be able to parade down Chicago Avenue toward U.S. Bank Stadium when it opens in the new season.