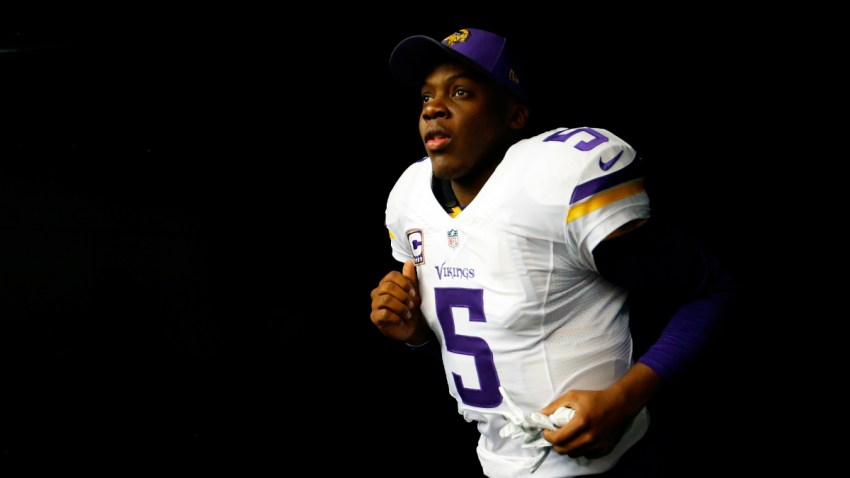 The Minnesota Vikings were left with a gaping hole at their quarterback position when Teddy Bridgewater went down with a season-ending knee injury, but the team made a big move to fill that position on Saturday.
That move came courtesy of a trade, as the Vikings acquired quarterback Sam Bradford in a swap with the Philadelphia Eagles. The Vikings sent a 2017 first-round pick to Philadelphia, as well as a fourth-round pick in the 2018 NFL Draft.
For the Vikings, the trade gives them a quarterback with experience and upside as they look to compete for an NFC North title. Bradford had the third-worst QBR in the NFL last season, but with players like Laquon Treadwell, Adrian Peterson, and Stefon Diggs, he's hoping that he can finally find a team that he can thrive with after a largely checkered NFL career up to this point.
As for the Eagles, the departure of Bradford paves the way for Chase Daniel to be their starting quarterback for their first game of the season next week, and also means that 2016 first round pick Carson Wentz could be in a position to start much sooner than originally anticipated.
As an added bonus, the Eagles now have a first round pick in 2017 after dealing their original pick away to the Cleveland Browns in a swap that netted them the second overall pick in 2016. Getting back into the first round is important not just from a talent perspective, but also from a PR one, as they were just named the hosts for the 2017 NFL Draft this week.