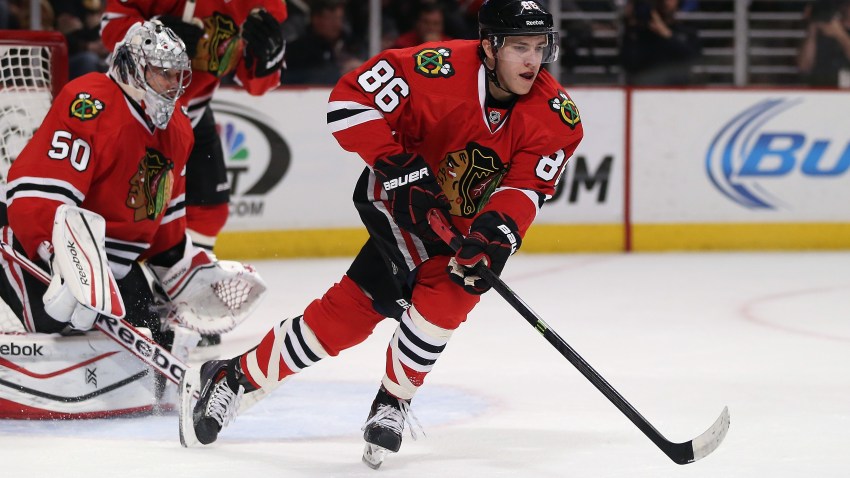 Over the past few days, the Chicago Blackhawks sent some of their best prospects to the annual Rookie Tournament in London, Ontario. Guys like Mark McNeill, Teuvo Teravainen, and many others hit the ice wearing the iconic Indian-head sweater, playing against rookies from the Ottawa Senators, Toronto Maple Leafs, and Pittsburgh Penguins (in case you're curious: the Blackhawks ended up losing all three games they played).
On Monday night, the Hawks wrapped up their slate of games in the Great White North against the Senators, and just in case you're not excited for training camp to start, this video of Teravainen making a no-look pass for a McNeill goal should do the trick:
Neither player is guaranteed a spot on the Blackhawks' roster when the season begins, but if there are injuries or trades that occur during training camp, both guys could see some ice time. Teravainen is going to be embarking on his first full season in North America this year, and although it would be fun to see him on the Hawks' roster, it may not quite be that time yet.
Even still though, seeing plays like this is a great reminder of the great skill that he possesses, and he could be lethal when paired up with guys like Jonathan Toews and Patrick Kane.
Stick-tap to @CoreyPronman for the heads-up on the video.