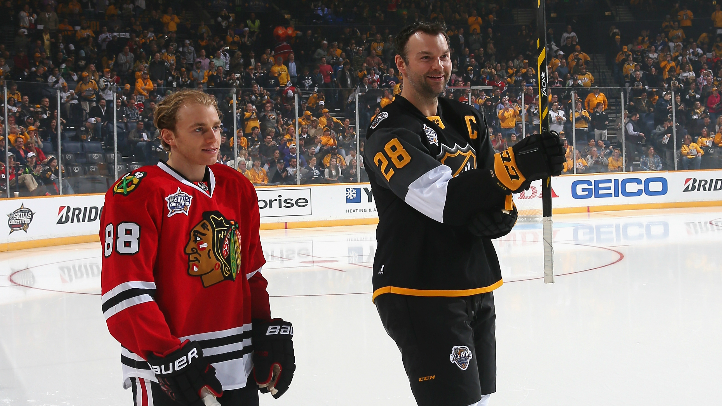 Sunday night was not kind to Patrick Kane and his Central Division teammates, as they dropped a 9-6 decision against the Pacific Division in the NHL All-Star Game in Nashville.
Kane did score a goal in the game, but it came at a price. Before the goal, Kane was flattened by a hit from Pacific forward John Scott, and after Kane scored a goal at the other end, he had a message to send to the 6-foot-8 big man:
Obviously the fight was light-hearted (although Kane did say in an interview after the game that it wasn't pre-planned), and it certainly provided the most memorable moment of the evening for fans and media alike.
As for the hit, it was just the second registered in an All-Star Game since the 2003 game, with Scott joining former Philadelphia Flyers winger Scott Hartnell in that exclusive club.