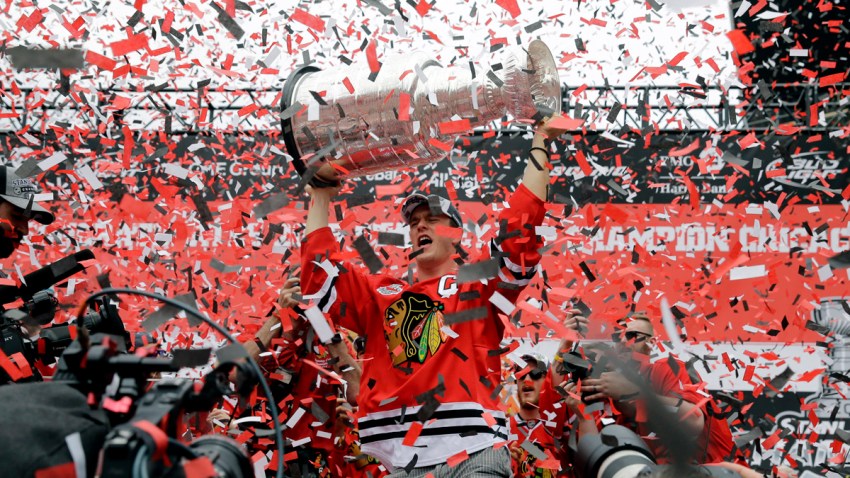 Every year, EA Sports does a simulation of the upcoming NHL season, and Chicago Blackhawks fans won't be happy with the latest outcome.
According to the simulation, the Blackhawks will finish with the third-best record in the Western Conference, racking up an even 100 points. They will also beat the Colorado Avalanche in the first round of the postseason, but they won't be able to best the Minnesota Wild, losing in a four-game sweep in the second round.
With the Blackhawks out of the picture, EA Sports is predicting that the Anaheim Ducks will knock off the Montreal Canadiens in the Stanley Cup Final, securing their second championship in franchise history.
While the Central division provides plenty of tough teams to get past both in the regular season and playoffs, the notion that the Wild could sweep the Blackhawks is tough to swallow. The two teams have met in each of the last three postseasons, and the Blackhawks have come out on top all three times, including a four-game sweep on the way to the Stanley Cup last season.