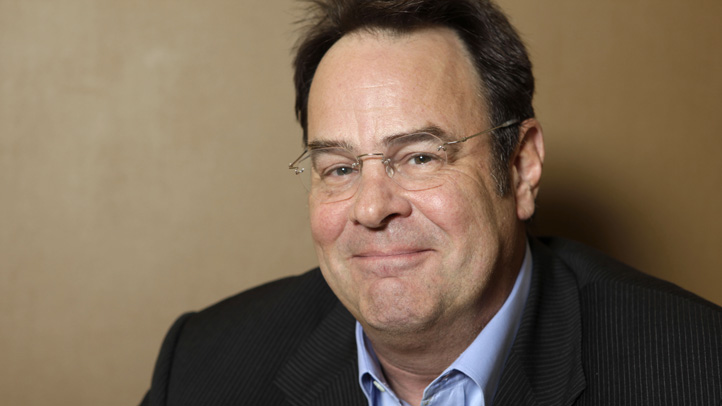 The Chicago Blackhawks frequently welcome celebrities to the ice to participate in their "Shoot the Puck" promotion, and on Tuesday they nabbed a big one as comedy legend Dan Aykroyd took his turn at the venerable game.
Aykroyd, whose connection to Chicago was cemented with the "Blues Brothers" films and whose comedy career got started as a member of the Second City comedy troupe, is always a fan favorite when he shows up at the United Center.
With his Elwood Blues glasses firmly in place, he stepped up to center ice and gave "Shoot the Puck" his best shot:
Nailing your first attempt at the net? Excellent. Celebrating in a low-key fashion like you've been there before? Now THAT'S the mark of a true pro.
Also, we'd be remiss if we didn't give Luke Stuckmeyer some kudos for his interview of Aykroyd, and his play-by-play of the action. Anyone who references "S.C.M.O.D.S" is aces in our book.