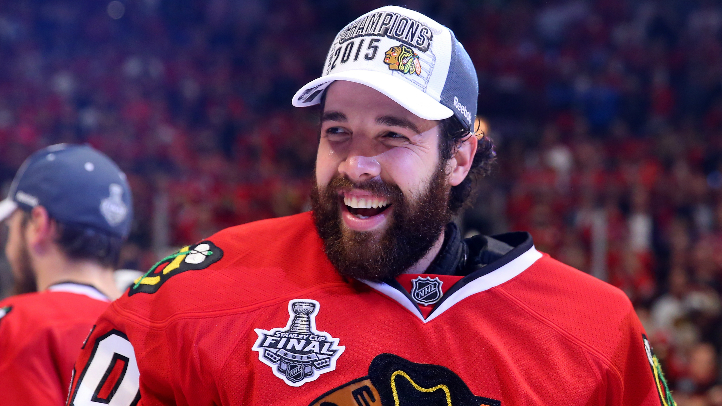 There have been some great videos in the Chicago Blackhawks' #WhatsYourGoal video series, but a new ad featuring Corey Crawford is definitely worth watching.
In the video, Crawford surprises a pair of young hockey fans, as Ben and Alex Munsie get a chance to play hockey with the goaltender and a couple of surprise guests:
Crawford's babysitting exploits were thought up by Emilie Kopija, who babysits the two young boys.
While Crawford making food for the kids and reading out of the team's Stanley Cup championship book were both cool moments, the unquestioned coolest moment comes when Andrew Shaw starts trash talking the kids. As if there was any doubt that he would be unable to restrain his sarcasm even for a heartwarming video.