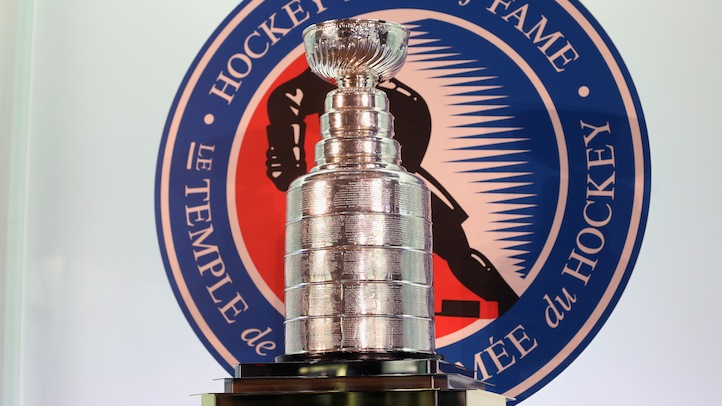 The odds are strongly in favor of this scenario playing out at some point tonight during NBC's coverage of Game 6 of the Stanley Cup Final between the Chicago Blackhawks and Boston Bruins:
A stoppage in play will occur early in the game. The camera points to Jonathan Toews. Doc Emrick will say something along the lines of "could this young man be hoisting Lord Stanley's Cup tonight? It's in the building, waiting for him and his Blackhawks teammates if they can win this contest."
It's great theater, but, as this video shows, the Cup may not actually be at TD Ameritrade Garden in Boston when the words are uttered:
The gentleman in the video, Phil Pritchard, has become a familiar face to all hockey fans over the years. He is one of the "keepers of the Cup," tasked with wearing white gloves and keeping a watchful eye over the Stanley Cup everywhere it goes, including onto the ice for the presentation ceremony.
While Emrick and John Wiedeman are describing with bated breath how the Cup is in the building, it could actually be the case that Pritchard is polishing the trophy in a hotel room, rather than in the bowels of the Garden.