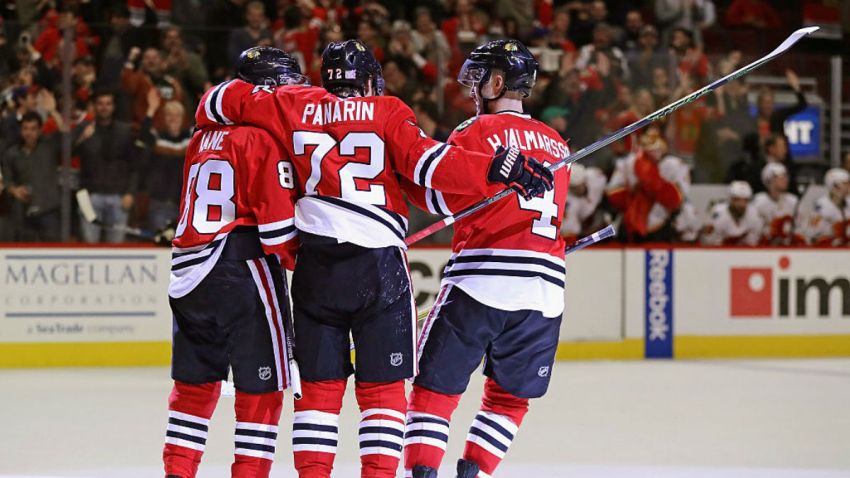 With another outdoor game on their schedule, the Chicago Blackhawks have once again revealed a special edition jersey that they will wear in the 2017 Winter Classic against the St. Louis Blues.
The game, which will take place at Busch Stadium in St. Louis, will mark the Blackhawks' fifth foray outdoors, and their look for the contest was inspired by the team's jerseys from the 1956-57 season.
Here is the new uniform in action:
For the Blues, they will throw back to their early days as a team, trading in their dark blue uniforms for a lighter hue of the color, and to be honest, they look quite sharp:
The Blues are celebrating their 50th anniversary this season, and this will be the first time that they have competed in an outdoor game.
Meanwhile, the Blackhawks have not had a great deal of success outdoors, sporting a 1-3 record in their previous four contests, which have included games in Chicago (at Wrigley Field and Soldier Field), Washington DC (at Nationals Park), and in Minneapolis (at TCF Bank Stadium).