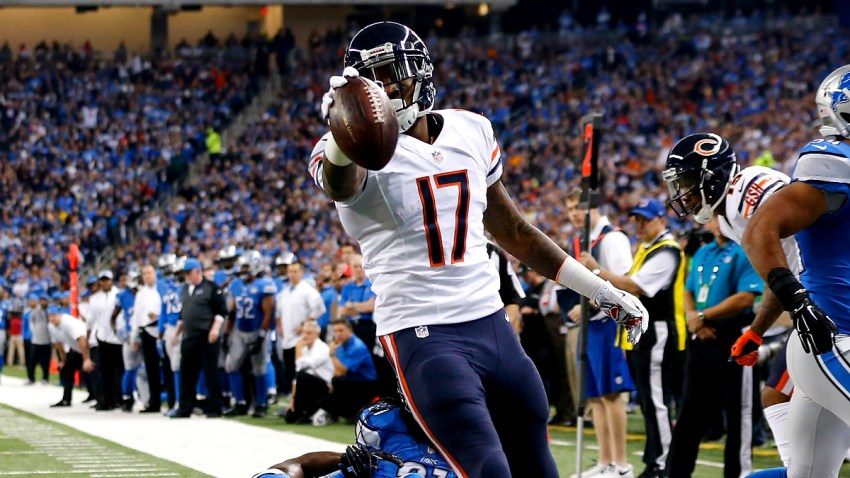 The Chicago Bears and New England Patriots are practicing together as they prepare for their preseason matchup on Thursday night, but things got a little bit heated in the northeast.
That's because the two teams were involved in a practice field skirmish during Monday's workout in Foxborough. The altercation occurred during one-on-one drills as Bears wide receiver Alshon Jeffery and Patriots cornerback Malcolm Butler got tied up in the end zone and started pushing and shoving each other.
Here is a fan video of the altercation, from Twitter user JP_Shanahan:
According to several reports, Bears Chairman George McCaskey was one of the people who got involved in the melee, trying to pull the players apart from one another.
"To protect our guy," McCaskey told Dan Wiederer of the Chicago Tribune when asked why he intervened in the altercation. "I just happened to be standing right there. It was no big deal."
Both Jeffery and Butler were removed from the practice after the incident, as was Bears wide receiver Josh Bellamy.
"It was unfortunate that the one incident happened," Bears coach John Fox told the media after practice. "But there were no real punches or craziness. (It was like) a couple shoving matches that happen in games that don't draw flags."
The two teams will continue working out together for the next few days, with the practices culminating in a preseason game on Thursday at Gillette Stadium.