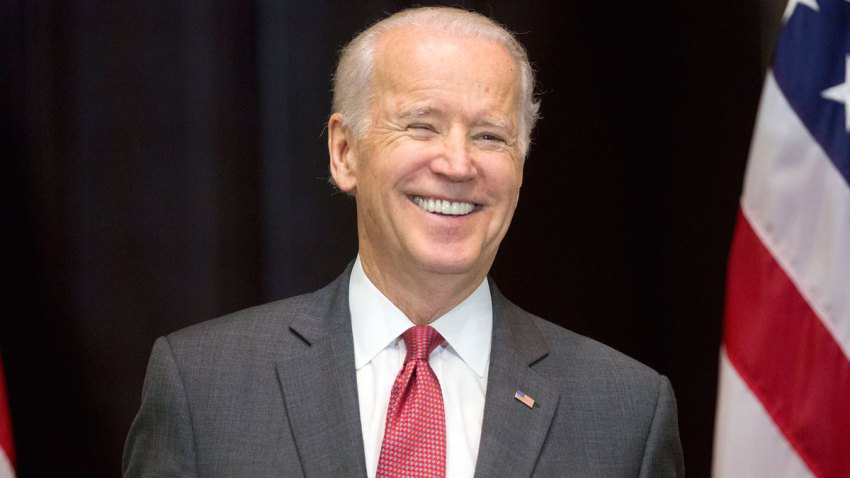 Vice President Joe Biden was in Chicago Wednesday to attend a fundraising dinner for Rep. Tammy Duckworth's Senate bid alongside Sen. Dick Durbin.
Duckworth was not in attendance due to congressional obligations in Washington, D.C.
Both Biden and President Barack Obama endorsed Duckworth's Senate campaign in April.
"When her nation calls, Tammy Duckworth answers, and I'm proud to support her in this next mission: running for the U.S. Senate," Biden said at the time. "Tammy is a fighter, and I know she'll bring that attitude to bear on behalf of Illinois working families."
The event was held at the home of Fred Eychaner, a Chicago executive who is considered one of the nation's biggest Democratic donors. Tickets for the fundraiser range from $12,500, which includes a photo reception and dinner, to $36,100, which includes a VIP reception, according to the Chicago Sun-Times' Lynn Sweet.
The money raised will go to the Illinois Victory 2016 fund. The joint committee benefits the Tammy for Illinois committee, which is Duckworth's main campaign war chest, and the Democratic Senatorial Campaign Committee.
The event was slated to begin at 5 p.m. and the vice president was expected to arrive at 6 p.m.