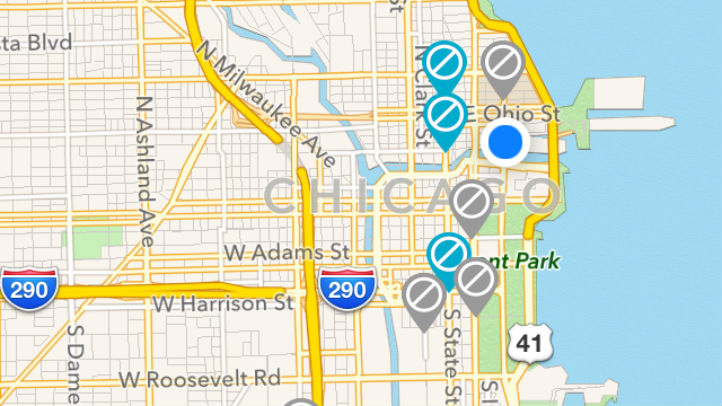 Riders have had their "fare" share of problems with the Chicago Transit Authority's new fare-payment system, Ventra, but now, disgruntled riders can take to social media to share their complaints.
In a new app dubbed "Ventra Fails," riders can make a record of the place and time where their Ventra cards fail. The recordings are then published to a map of the Chicago area, documenting the locations where riders report "Ventra fails."
The free app was launched by Ventra card user Michael Askew, who told the Chicago Tribune he hopes the app helps bring together "the voices of hundreds" because "it's not like you have to grin and bear it."
The new system has had a bumpy rollout plagued with reports of poor customer service, activation issues, card-reading problems and overcharged cards. CTA President Forrest Claypool said that more than 50 percent of riders have transitioned to Ventra, but added the agency's Chicago Card will work past the original Nov. 15 deadline after several riders complained.
"Although hundreds of thousands of riders use the system smoothly each day, as we're all aware, there are a number of things that just aren't going the way they should be... or the way they want them to," Claypool told the City Club of Chicago at Maggiano's Little Italy, at 516 N. Clark St. "In short, our vendor hasn't fully met our expectations yet, or those of our customers."
Overall, CTA officials maintain the Ventra system is performing "well," with more than 25 million rides in just seven weeks.
Still, two aldermen on Monday called for Chicago City Council hearings on the Ventra rollout. Frustrated with the number of complaints he'd received, Ald. Bob Fioretti (2nd) labeled the rollout a "debacle."