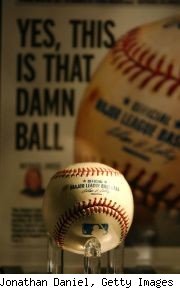 Sen. Mark Kirk has invited four whistleblowers that have been critical of his opponent, Rep. Tammy Duckworth, to Thursday's U.S. Senate debate in Springfield.
The whistleblowers have accused Duckworth of ignoring or retaliating against them after they reported abuse and mismanagement during her time as director of the Illinois Department of Veterans Affairs. The whistleblowers will serve as Kirk's guests at Thursday's debate after meeting with the senator.
Attacks against Duckworth's work at the state and national VA offices have become a cornerstone of Kirk's campaign. In September, two of the whistleblowers, Denise Goins and Christine Butler, appeared in a campaign ad for Kirk, criticizing Duckworth and incarcerated former Gov. Rod Blagojevich, who appointed the congresswoman director of the IDVA.
"Director Tammy Duckworth was trying to protect Governor Blagojevich," Butler says in the ad. "I believe she put her personal aspirations ahead of the veterans' care. The veteran was not Tammy Duckworth's top priority."
Goins and Butler filed a workplace retaliation lawsuit against Duckworth that was settled in late June, just over a month before it was scheduled to go to trial in mid-August. The settlement has not been finalized because Goins and Butler have not agreed to the terms of the agreement.
The other two VA whistleblowers, Dr. Lisa Nee and Germaine Clarno, also appeared in a Kirk ad in October. According to their allegations, Duckworth was largely unresponsive to evidence related to veteran mistreatment and inadequate investigations conducted by the VA's inspector general.
Duckworth campaign spokesman Matt McGrath called the move "pathetic" in a tweet Thursday, linking to a Capitol Fax story that accuses Kirk of taking a page from Republican presidential nominee Donald Trump's "debate playbook."
Trump invited women who accused former President Bill Clinton of sexual abuse to the Oct. 9 presidential debate as a way to rattle his wife, Democratic nominee Hillary Clinton, NBC News reported. He also invited President Barack Obama's half-brother to the final presidential debate earlier this month, according to NBC News. Obama's half-brother, Malik Obama, supports Trump's candidacy.
Thursday's debate is being held at the University of Illinois Springfield's Sangamon Auditorium and is sponsored by the State Journal-Register, WMAY 970-AM and WICS-TV.