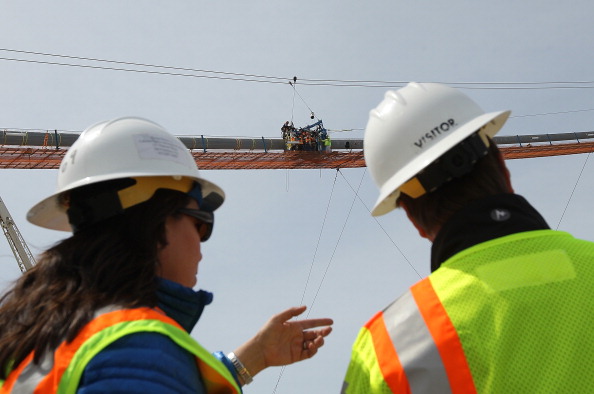 Spring has sprung and crowds are already heading to their local hardware stores to get started on home improvement projects. But before shoppers put together their list, where do they start? Many DIY-ers actually start with a YouTube search.
As I've mentioned before, there are actually three times as many searches for the term "how to" than there are for "music video" on YouTube. And many savvy local businesses have started to use this interest in how-to videos to reach people in the moment that they're looking for information. I thought I'd share some advice from one of our most prolific DIY brands on YouTube to show how they've used video to drive shoppers to their stores.
Over the last 60 years, Lowe's has grown from a small hardware store to the second-largest home improvement retailer worldwide. Today, Lowe's helps its customers at each step in DIY process with an arsenal of how-to YouTube videos. "Our full intent with video is to inspire, build confidence and facilitate successful project completion," said Sandy Culver, Lowe's director of consumer marketing. As a result, its channel's 750+ video uploads has accumulated nearly 30M views.
Here are a few tips from the Lowe's team on converting video views into successful home improvement projects:

Serve up "video snacks" to your viewer
Instead of sitting through long-format instructional videos, DIY-ers can hop over to the Lowe's YouTube channel and find quick and easy videos that hone in on each step of a particular process. For example, the fence installation video series breaks down specific steps in the process of building a fence. Early steps include layout and digging post holes which evolve to the final step, attaching the gate. The point is: You don't have to watch one long-format video because Lowe's has made it easy to find relevant content in the form of "video snacks."

Deliver videos directly to consumers via custom apps
Videos have also become a large component in Lowe's Creative Ideas online site and magazine app, a free app for the iPad. The videos bring the magazine's projects to life and help customers tackle the tricky steps that sometimes sound difficult in print. Since Lowe's has free WiFi in its stores, the app is also an easy way for employees to educate and inform customers while they're in the store. A sales associate can pull up a how-to video from the app right from the store aisle to help guide a customer through the steps of the project.

Keep your channel fresh with seasonal relevant content
Regularly creating new content gives people a reason to revisit your channel, and in turn, more reasons to drop by your store. Lowe's regularly uploads seasonal videos, such as the how to build a deck series and how to install a paver patio videos for this spring. These give potential shoppers new ideas for projects throughout the year. They also create playlists for specific how-to guides to help viewers instantly jump to the specific category of DIY that interests them.

Hopefully, you'll find these tips helpful around the house and in your video marketing strategy. If you're looking to get started with video advertising on YouTube, check out Google AdWords for video, which is the easiest way to create online video ad campaigns. Get started today with a $75 credit.
Baljeet Singh is Group Product Manager on Video Monetization at Google, responsible for enabling video advertising on YouTube. Baljeet has worked on other video products at Google including DoubleClick In-Stream, AdSense for Video, and AdSense for Games. Prior to this role, Baljeet was a Product Manager on the DoubleClick publisher products, including DART Sales Manager and DART for Publishers. Baljeet has an MBA from the NYU Stern School of Business.