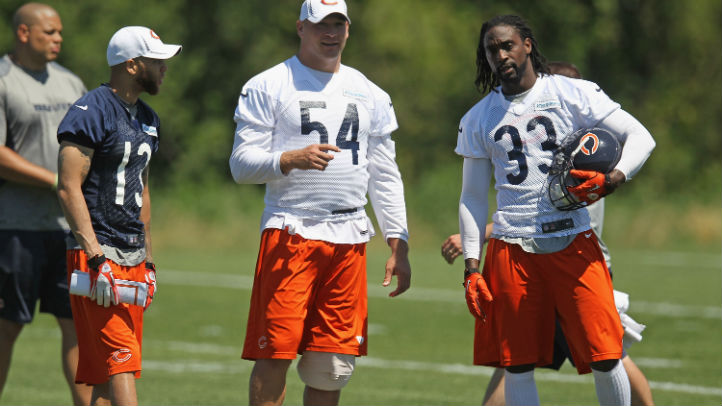 Just as the Bears predicted, Brian Urlacher was back at practice the week before the season opener in Indianapolis. Urlacher practiced with his teammates and told WFLD he will be playing Sunday. He's back.

Lovie Smith said it felt right to have Urlacher back in the mix.

"He had a good first day back," Smith said. "He's got to get in shape, I'm sure he'll tell you that. But we didn't have any trouble with him today, so he's right back on schedule."

But the fact is, it's not the same Urlacher. It's not the same man who won the Defensive Player of the Year in 2005, nor is he the same man who had 126 tackles in 2010. Not only is he older, but his knee isn't in the same shape that it was.

Though Urlacher said his knee was feeling better, he acknowledged it will "never be the same."

"(The left knee) feels much better now," Urlacher said. "I have been running around quite a bit, not with the team in practice, I have been taking it really slow like Coach Smith said we would."

There will be no limitations on him during Sunday's game. Every one of the Bears' 16 games counts to getting the team to the Super Bowl, so Urlacher isn't going to wait until the second game of the season.

But what Bears fans need to be ready for is he's not going to be the exact same player we're used to. What sort of Urlacher emerges from this injury will be on display Sunday at noon.
Copyright FREEL - NBC Local Media