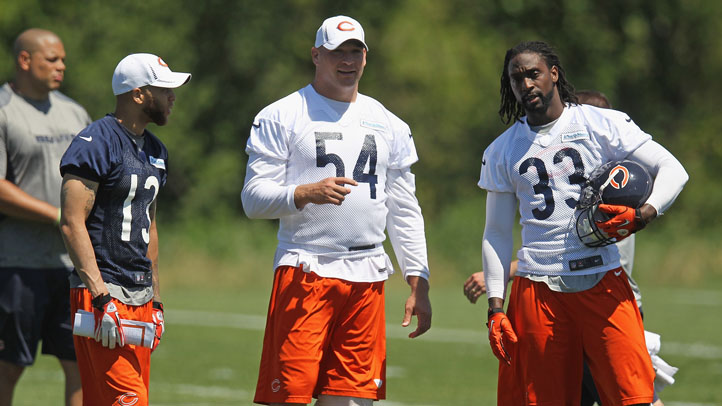 Brian Urlacher's knee is still hinky.
The Bears middle linebacker reportedly underwent arthroscopic knee surgery Tuesday morning, according to a report from the Chicago Tribune's Brad Biggs. The debridement procedure, however, leaves in place Urlacher's plans to play in the season opener vs. Indianapolis.
Of course, the reported surgery ansers a number of questions about why Urlacher has missed nearly all of training camp in 2012.
For the last two weeks Bears officials have said that Urlacher was dealing with soreness and personal issues. The surgery would appear to indicate there was more than just soreness in the knee that was injured in the last game of the 2011 campaign.