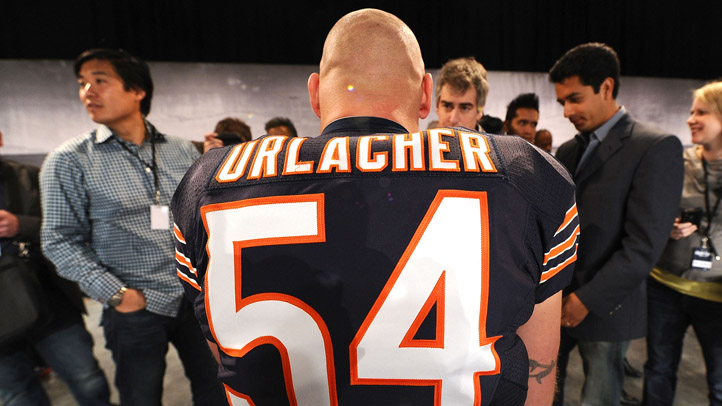 Brian Urlacher minced no words when discussing the NFL's switch to Nike uniforms from Reebok. The Bears' veteran linebacker was quite pleased that he will now get to wear Nike on the sideline.
"I thought it was awesome," Urlacher said, when asked his initial response to Nike's new uniforms, which were unveiled in Brooklyn Tuesday. "I love the [Nike] sideline gear. I didn't like Reebok's.

"It's nice to wear stuff that looks good."
Of course, Urlacher's not-so-subtle dig at Reebok doesn't come from thin air. He has long been sponsored by Nike.
He was even once the subject of a Nike football ad that compared his play for the Bears with his high school play. According to Urlacher, the new uniforms will even make a difference in how the defense plays.
"Julius is going to get 50 sacks next year," Urlacher joked to the NFL Network on Tuesday at the Nike's unveiling.
The new jerseys may help, but some help in an elite pass rusher procured through the draft will probably help a bit more.
Copyright FREEL - NBC Local Media