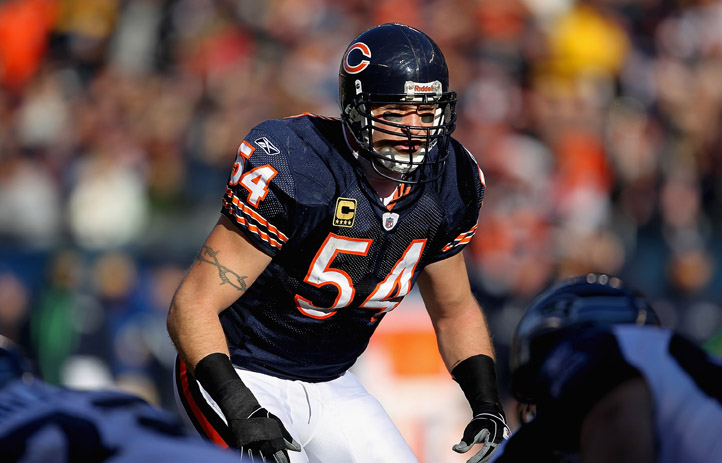 Though uncertainty surrounds Brian Urlacher and when he'll play, he does know what he'll be drinking after the game. The longtime Bear signed a deal with Coca-Cola.
He and Blackhawks star Patrick Sharp will be pitchmen for Coca-Cola's low-calorie drink Coke Zero.

After 12 seasons, with eight ending in Pro Bowls, Urlacher is one of Chicago's most marketable athletes. He has been a spokesman for Nike, McDonald's and Old Spice. He'll be a recognizable face nationally for the cola company, who didn't seem to fear Urlacher's knee problems.

He injured his knee during the last game of the 2011 season. After taking rehab slowly during the off-season, Urlacher still was not ready to play during the off-season. The Bears claim he is still pushing to be ready for the Bears' season-opening game against the Colts on Sept. 9.

As Crain's notes, the interesting part of this deal is that the Bears recently cut ties with Coca-Cola after a longtime sponsorship deal.
They now have a sponsorship with Dr. Pepper and RC Cola. Perhaps Urlacher can smuggle cans of Coke and Coke Zero into Halas Hall for Bears staff looking for a fix of their own drink.
Copyright FREEL - NBC Local Media