Hey Phil! I hope you're finding the office to be to your liking. You can find color-coded post-its in the closet down the hall. Different colored highlighters, too.

But before you head down to get those, can we have a word about the defense?

The Bears defense is what the team is known for. Five defensive players were named to the Pro Bow this season, and it's obviously where the team has invested its money. However, the defense is far from perfect.

Here is Grizzly Detail's unsolicited advice on how to turn the defense into a score-stopping machine:

Find linebackers to develop. At Monday's press conference, you mentioned how Lance Briggs and Brian Urlacher's age don't matter as the fact they make plays. It's true, but their age should not be ignored. Bringing in linebackers through the draft while also working on J.T. Thomas and Dom DeCicco would take advantage of having leaders like Urlacher and Briggs on the team.

Figure out a long-term situation at safety. The Bears go through safeties like toilet paper. They draft them. They sign them. They cut them. They trade them. Phil, can you put an end to the vicious cycle?

Give the young guys a chance. Henry Melton. Chris Conte. D.J. Moore. Every one of these young players made an impact on defense, but also had a few injuries. Don't yank them too quickly. Give them a chance to make their mark on the Bears defense.

Obviously, you don't have as much work on defense as you do on offense, but still. The team can get much better. Help make it happen, Phil.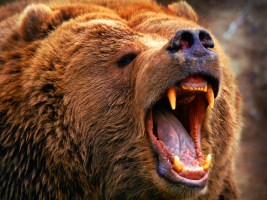 Check out Grizzly Detail: NBC Chicago's Bears blog features videos, photos, news, commentary and more. All the Grizzly Detail is right here.
Bear Down, Chicago.
Grizzly Detail on Twitter: @Grizzly_Detail

Copyright FREEL - NBC Local Media