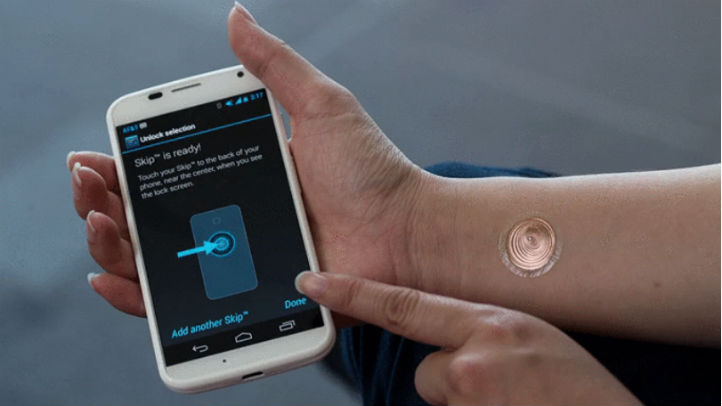 Say goodbye to unlocking your phone with a fingerprint, and hello to a digital tattoo.
That's right—Motorola has unveiled new technology that allows Moto X phone users to unlock their phone using a digital tattoo.
Made of "super thin" and flexible materials, based on eSkinTM technology by VivaLnk, each digital tattoo is designed to unlock a phone by touching it to the device. The nickel-sized, shiny tattoo is designed to last for about five days and can withstand showering, swimming and vigorous activities like jogging, the company said in a release.
The new technology is designed to unlock devices faster than the average 2.3 seconds and eliminates the possibility of forgetting your password.
"Digital tattoos make it faster to safely unlock your phone anywhere without having to enter a password," the company said in the release.
The tattoos are available in packs of 10 on VivaLnk.com.