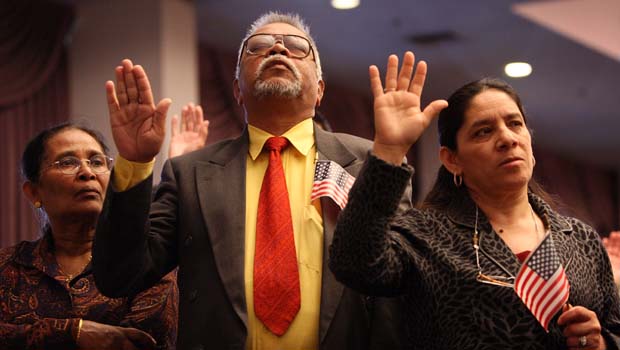 While it often doesn't make headlines, there are a significant number of immigrants who migrate to the United States legally.

More than 1.1 million foreigners were approved to live in the United States in 2008. Nearly 40,000 of those moved into Chicagoland, and of those, more than 13,000 were from Latin American countries.

More than 10,000 Mexicans moved to Chicagoland legally, making them the largest group.

"The two main ways to immigrate to the United States are through a family relationship -- you have a relative who can quality the petition for you -- or you have certain skills or abilities, therefore you can apply for an employment-based permanent visa," said Don Ferguson, the Field Office Director for the U.S. Citizenship and Immigration Services Chicago office.
The CIS was created in the post-September 11 overhaul of the immigration department, and although it's not charged with enforcing the law, a big part of their job is making sure immigrants, those here or seeking to be here, know the laws that apply to them.

The U.S. government limits the number of visas allotted to each country. Those coming from countries with a high demand could spend several years on a waiting list.

That delay, and the cost associated with immigration, is believed to be the main reasons many choose to enter the country unlawfully, according to Catherine Salgado, who works with the Illinois Coalition for Immigration and Refugee Rights.

Department of Homeland Security: Yearbook of Immigration Statistics