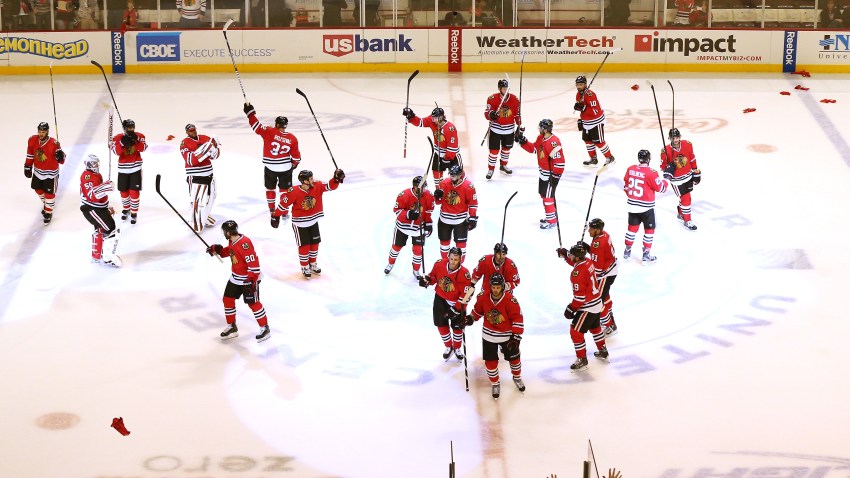 The arena where the Chicago Bulls and Chicago Blackhawks play will continue to be called the United Center for the next two decades.
The teams, arena and United Airlines said Wednesday that they've entered into a new naming rights agreement. The parties didn't disclose financial terms.
Officials say updates and upgrades are planned for the outside and inside of the United Center. Those include new signs and LED boards. More details are expected in the spring.
The new sponsorship agreement also includes efforts from the Bulls, Blackhawks, arena and United Airlines to sponsor community outreach programs.
Also as part of the agreement United Airlines will continue to be the official airline of the United Center, Bulls and Blackhawks.
The arena opened in 1994, hosting more than 200 events annually.