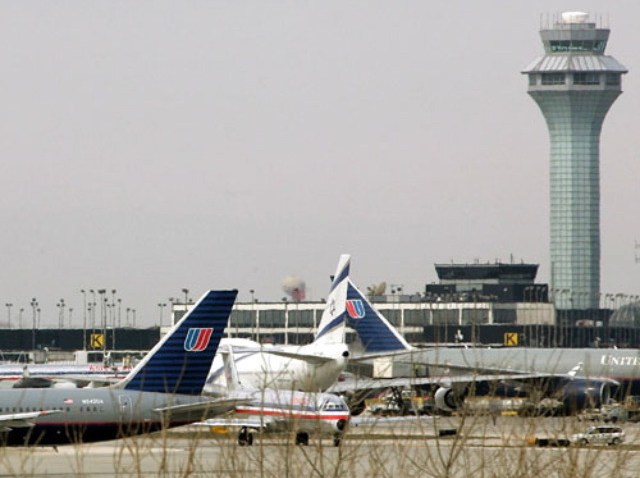 United Airlines and American Airlines jointly filed suit in Cook County Circuit Court on Tuesday to block the mayor's plan to proceed with a second phase of the O'Hare Airport expansion plan without approval from both airlines, which together account for about 80 percent of the passenger traffic at O'Hare.

The two carriers said they were forced to file suit now to prevent the city from issuing bonds in the near future that would be used to finance the estimated $3.36 billion cost of the project's second phase.

"The city of Chicago continues to move forward to secure funding for the O'Hare Modernization Program and believes it has the right to do so," city aviation commissioner Rosemarie Andolino responded in a statement.

The O'Hare project will create jobs and stimulate the economy at a time when it is needed, Andolino said, adding she was still willing to discuss modernizing O'Hare with airlines serving the airport.

In their court filing, United and American contend they would be on the hook for at least 58 percent of the cost of Phase Two of the O'Hare modernization, which includes additional runaways and taxiways and other airport infrastructure improvements.

United and American also maintain that provisions in their respective O'Hare lease agreements with the city call for both carriers to review and approve plans for the second phase of the expansion.

In a joint letter to Mayor Richard Daley sent Jan. 14, American and United said any attempt to move forward with the second phase of the expansion project would "burden us and our customers with costs we simply cannot afford to pay for a project we do not need."

The two airlines also maintain the debt required to complete the project "would make O'Hare among the highest-cost airports in the country."

In their lawsuit, the airlines presented data to suggest O'Hare is not operating at anywhere close to the peak level it was in 2004. Consequently, the airlines say there is no need to begin the next phase of the expansion now.

The lawsuit also goes into detail about the recent tough economic times for the airlines, which, American and United argue, would make it more difficult to shoulder a chunk of the cost of the O'Hare expansion.

But the two dominant carriers at O'Hare said they do not want to entirely abandon the expansion project. Rather they would like to negotiate with the city on a timetable for Phase Two based on agreed-on levels of activity at O'Hare that would trigger its start.

Sen. Mark Kirklast week was in Chicago working to avoid the lawsuit
.
Copyright CHIST - SunTimes