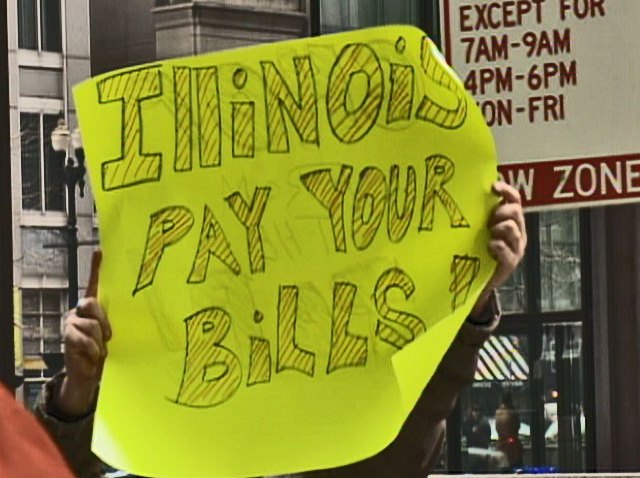 The Thompson Center on Monday got a visit from some of its most concerned bill collectors: about 100 UIC faculty, staff and students.

Turning over a letter to the governor's deputy chief of staff, the group demanded the state make good on the $487 million in back pay it owes the university.

"The state legislature has been cowardly and afraid. They are worried about the next election and not about the future of the state," said political science chair Dick Simpson.

The protesters all chose to take Monday off together -- one of four forced furlough days.

The say the state has gone from contributing 50 percent of the university's budget 20 years ago to now providing just 16 percent of its budget.

The group argues that without proper funding, tuition could rise as much as 20 percent and the university could be forced to offer fewer classes and cram more students into the remaining classrooms.

From the Thompson Center the demonstrators marched over to city hall, where they asked the mayor's office and city aldermen for support.

A similar protest in Springfield is planned for April 21.

At a time of shrinking budgets, the campus newspaper has heaped criticism on the administration for reportedly spending more than $500,000 to renovate the chancellor's new home and some are questioning the justification for the $68,000 on a new toilet at the administration building.