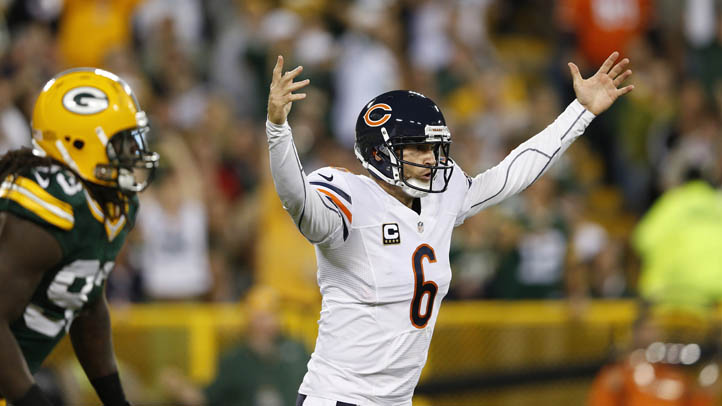 Bears fans, it wasn't pretty.

Chicago lost 23-10 to the Green Bay Packers in an early, key game in the NFC North. Very little went right on offense as Jay Cutler was sacked seven times and threw four interceptions. Matt Forte left the game in the second half with an ankle injury and did not return.

Cutler was sacked on the first offensive snap of the game, and it did not get better from there. The first quarter was a defensive struggle for both teams, but the Bears never found their rhythm. When they did, stupid mistakes got in their way. A flag on Gabe Carimi for hitting A.J. Hawk after Hawk threw a late hit slowed one drive. A Cutler interception that was also Earl Bennett's fault stopped another.

It didn't help that the Packers defense was clicking on all cylinders. Clay Matthews had 3.5 sacks as he overwhelmed Bears LT J'Marcus Webb. Tramon Williams had two picks, and Hawk was in Cutler's face all night.

The defense did what they could, but it was not enough. Aaron Rodgers was sacked five times and was picked off once. Charles Tillman, who was injured on Sunday, forced a fumble. But former Bear Cedric Benson had 116 yards from scrimmage, and the Pack created points from offensive turnovers. There was only so much the defense could do.

A special teams miscue also earned Green Bay points. In the second quarter, Green Bay ran a fake punt down to the end zone. No one saw it coming, and the Packers ran the play perfectly.

The Bears are now 1-1. While that record is not a reason to panic, it does give the Bears plenty to work on before playing St. Louis on Sept. 23.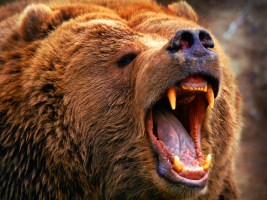 Check out Grizzly Detail: NBC Chicago's Bears blog features videos, photos, news, commentary and more. All the Grizzly Detail is right here.
Bear Down, Chicago.
Grizzly Detail on Twitter: @Grizzly_Detail

Copyright FREEL - NBC Local Media