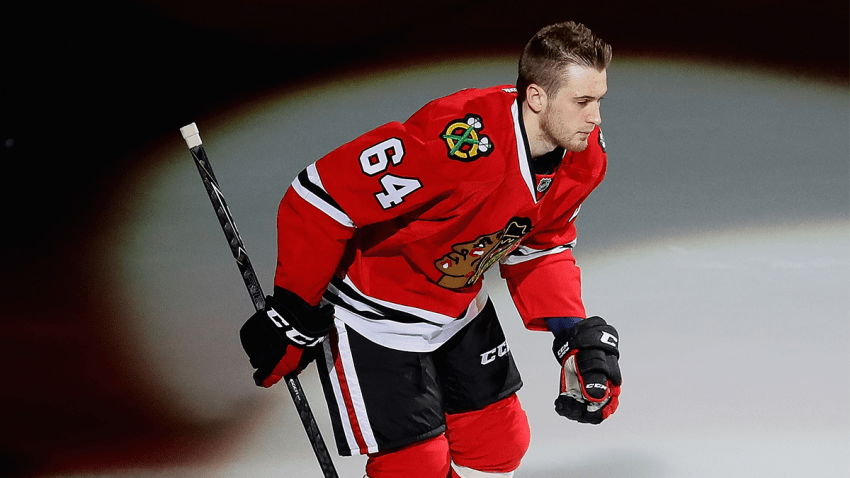 The Chicago Blackhawks don't play again until Thursday night, but with Marian Hossa on the verge of returning from injured reserve the team has made a roster move to clear a spot for him.
That move came on Tuesday morning, as the team sent Tyler Motte down to the AHL's Rockford IceHogs. In 33 games with the Blackhawks this season, Motte has four goals and three assists, and he's bounced all over the lineup as the team has looked for the best way to utilize the rookie forward.
Even with those numbers, Motte has struggled mightily through a big chunk of the season, as he has just one goal and zero assists in his last 21 games. He has been held without a point in each of his last five games, and he's only registered seven shots on goal over that span as he has not been able to find his offensive touch.
With the demotion of Motte, the Blackhawks currently have only 11 forwards on their active roster, meaning that the team is in all likelihood going to activate Hossa before their game Thursday against the Buffalo Sabres, which starts at 7:30 p.m. at the United Center.