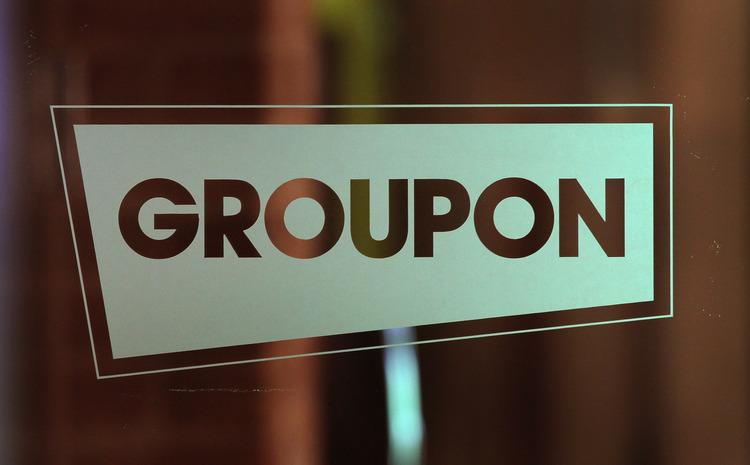 The language in many media stories about Groupon is already switching it into the past tense, as in, Andrew Mason's company is dunzo and a thing of the past and everyone's eying the imported ottoman and ornate credenza to swiftly lug home once the cadaver is finally in the ground. But that runs counter to how Groupon is behaving, which is as though the company is still viable. Which, well, is how a company should be behaving. Yes, its stock is at $4.53 and, yes, that's not so great.
Though, according to a Wednesday filing with the Securities and Exchange Commission, Groupon has awarded additional stock options to senior executives Kal Raman (who joined Groupon in May as vice president and is now senior vice president of global sales and operations) and David Schellhase (Groupon's general counsel) are getting an additional 275,000 and 172,000 shares apiece. It might seem like a token gesture, especially since the stock is so low, but it is a gesture that indicates: "Hey, we're Groupon. We're gonna be around for a long time."
For what it's worth, Reuters has a chat with Raman and his vision of how the company needs to reboot.

On the lighter side of the news, as they say on the evening news, Groupon's recent offer to help give a seven-month-old golden retriever/Labrador mix pup born without a back left paw a prosthetic boot came to fruition. Last week the site offered a deal that yielded $3,500 in donations.
So, when you're trash-talking Groupon, in a way, you're also trash-talking a little crippled puppy. And what kind of monster does that?
David Wolinsky is a freelance writer and a lifelong Chicagoan. In addition to currently serving as an interviewer-writer for Adult Swim, he's also a comedy-writing instructor for Second City. He was the Chicago city editor for The Onion A.V. Club where he provided in-depth daily coverage of this city's bustling arts/entertainment scene for half a decade. When not playing video games for work he's thinking of dashing out to Chicago Diner, Pizano's, or Yummy Yummy. His first career aspirations were to be a game-show host.