Did a series of tweets put Chicago chef Rick Bayless in hot water with the White House?
Bayless is in Washington, D.C. to prepare Wednesday night's State Dinner to honor Mexican President Felipe Calderon. The top chef was so excited about the trip he started tweeting about it Monday.
But the chef's tweets abruptly stopped Tuesday after the White House reportedly put the kibosh on the news blasts, according to the Sun-Times' Lynn Sweet. Sweet has since updated her story to reflect comments made by Bayless, saying he didn't tweet from inside the White House.
But it appears the on-message White House does have a moratorium on tweeting from inside the Pennsylvania Avenue kitchen. Staff there likely wants to avoid any embarrassment after the last State Dinner, when Tareq and Michaele Salahi crashed the party -- which ultimately contributed to White House Social Secretary Desiree Rogers' ouster.
Bayless' didn't include anything particularly salacious, anyway:
11:59 A.M. May 17: "Just arrived in DC. Headed to White House kitchens. I have to say: I'm a little nervous..."
8:46 P.M. May 17: "The White House staff could not be nicer&more professional! Most worried about ingredients, but all will b here 4 big day! Super excited"
24 hours later May 18: "Thanks 2 the 100s of well wishers! Ready 4 day 2 n rather small White House kitchen.Chef was challenged by some ingred,but last arrive 2day"
But, the cooking tweets stopped there, leading to speculation that Bayless was silenced.
Sweet said the White House put a lid on the chatter, saying the kitchen is for cooking, not Tweeting. The White House press operation said it wants to downplay the glamor aspect of the state dinner, citing tough economic times.
Bayless' said via twitter that his tweets didn't come from inside the White House, because he knows that's a no-no.
Lynn Sweet @ Sun Times made up this very offensive story.I NEVER Tweet from WH, which I KNOW is not permitted.Apology?
Bayless' Mexican cuisine is a favorite of President Obama and first lady Michelle. The guest list and menu was released Wednesday.
Bayless owns and runs Frontera Grill and Topolobampo restaurants at 445 N. Clark in Chicago.

This story has been updated to clarify the nature of Bayless' tweets.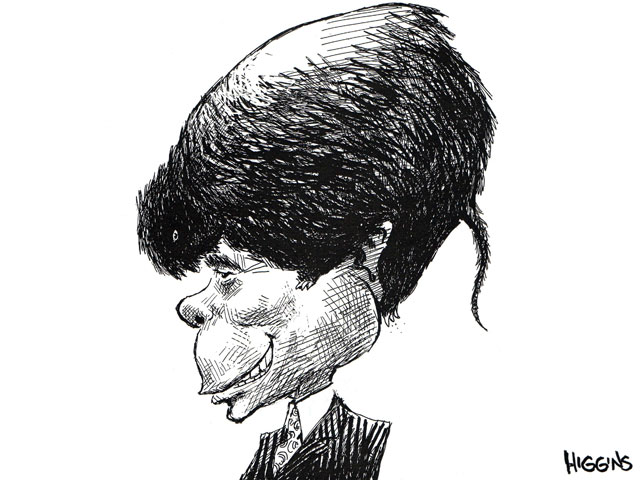 Political Junkie? Check out Ward Room, covering Chicago's nine political influencers. Breaking news and exclusive video every day.
Want some SMS with that? Text WARDROOM to 622669 and receive breaking news alerts.