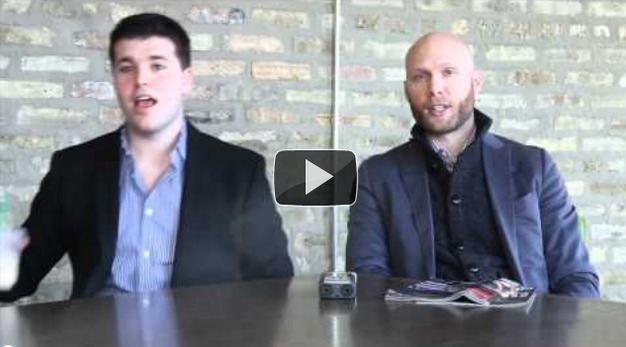 Not everyone who launches a web series is trying to get a TV deal. The problem with web series is that there are so many of them, they're hard to find, and even if you find one -- how do you know if it's any good? You don't. But here's one all entrepreneurs should check out: Trep Life.
"Trep" is short for entrepreneur -- see it there in the middle of the word? -- and the show is halfway through its first season, which was filmed right here in Chicago. It features six- to 10-minute interviews with key local movers and shakers. The newest episode features Mike Samson and Ross Kimbarovsky of crowdSPRING, and it touches on what the show's creators consider the "three key aspects of any trep: The Grind, The Hustle, and The Payoff." Previous episodes include interviews with folks from Redbox, GrubHub, Howard Tullman, and Lara Miller (who's also an Inc. Well contributor). SitterCity, Eboo Patel, and the Be Legendary Project are among the season's yet-to-be-aired guest interviews, and the show's next season will be filmed in New York, Boston, and D.C. early next year.
Here's the latest episode:
David Wolinsky is a freelance writer and a lifelong Chicagoan. In addition to currently serving as an interviewer-writer for Adult Swim, he's also a columnist for EGM. He was the Chicago city editor for The Onion A.V. Club where he provided in-depth daily coverage of this city's bustling arts/entertainment scene for half a decade. When not playing video games for work he's thinking of dashing out to Chicago Diner, Pizano's, or Yummy Yummy. His first career aspirations were to be a game-show host.