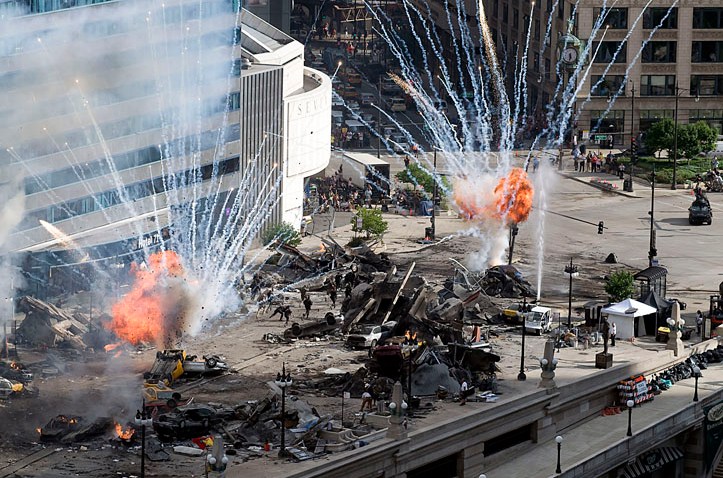 Chicago movie fans who haven't had the opportunity to catch the live filming of "Transformers: Age of Extinction" need to hurry up.
The film is wrapping up its Chicago scenes, and according to the Chicago Tribune, this weekend will be a good chance to witness the action.
The production will be filming near 111 S. Wacker Drive from 7 p.m. Friday until 6 a.m. Monday, the newspaper reports, and according to fliers distributed in the area, filming will involve "the use of live stunts and large pyrotechnics."
If you're not headed to the area to catch the filming, it might be a good idea to avoid it altogether, because several streets will be closed to accomodate the shoots.
The movie stars Mark Wahlberg, Nicola Peltz, Kelsey Grammer and Stanley Tucci, it's directed by Michael and produced by Steven Spielberg.
Shooting for the movie is expected to wrap by Oct. 2, but additional days may be added. Scenes for the movie are also being shot in Detroit, Austin, Texas, and Hong Kong.
The previous Transformers movie was also shot in Chicago.