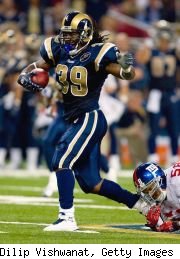 The Chicago Blackhawks will gather at the University of Notre Dame this week to begin their training camp ahead of the 2015-16 season, and there are plenty of storylines to keep an eye on as they get ready to defend their Stanley Cup championship.
To help prepare fans for training camp and the upcoming season, we have chosen five of the most important storylines facing the Blackhawks as the new year begins.
To start off the list, we examine a question that has been percolating all summer long: Who is going to play at the center position for the Blackhawks this season?
There are a couple of obvious answers for the Blackhawks as they look for the players that will play up the middle, with Jonathan Toews manning the top line center position and Marcus Kruger likely resuming his role on the team's checking line.
That leaves two spots open. With the departures of Brad Richards and Antoine Vermette, the Blackhawks will need to find new players to fill the roles. The most obvious candidate for a center spot is Artem Anisimov, who came over to the Hawks in the trade that sent Brandon Saad to the Columbus Blue Jackets. Anisimov is a solid offensive player, averaging nearly a half-point per game during his NHL career, and he is a disciplined player as well, with only 28 penalty minutes to his credit in his last 133 NHL games.
The only issue with Anisimov is that he struggles in the face-off dot. He has never won more than 50 percent of his face-offs in his career, and he only won 44.5 percent of the draws he took last season with the Blue Jackets.
Even with those issues, the Blackhawks will still likely use him in a center role primarily, leaving one spot left to be filled. The team has a slew of options available to them despite the exodus of players during the offseason, with Andrew Shaw likely to get another look at the position and youngster Marko Dano potentially getting a look as well.
The Blackhawks could also throw a bit of a change-up and try to put Teuvo Teravainen at the center position. Head coach Joel Quenneville has hinted at doing so in recent months, and even though Teravainen showed a lot of promise as a winger, the temptation to have a playmaking center playing on the second or third line could be too much for Quenneville to ignore.
When all things are considered, Shaw will probably get the final center slot to start the season, but Dano and Teravainen will certainly be in the mix as well. Quenneville will likely use the preseason to tinker with lineups, and we'll see plenty of different iterations. It will be fascinating to see how everything shakes out when the team is on the ice.