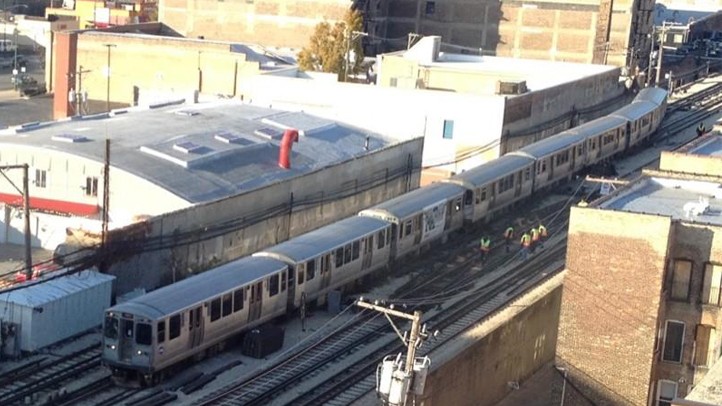 UPDATE: Service Restored

Chicago firefighters were called to the scene of a reported train derailment at a North Side CTA Red Line station.
Fire department crews were called to the Granville station for a reported train derailment, according to a Fire Media Affairs tweet. When firefighters got to the scene, they found that six cars of the train were on the track, Fire Media Affairs tweeted a few minutes later.
Firefighters are working with CTA to bring another train up next to the derailed train to transfer passengers over, a tweet from Fire Media Affairs reported.
Just after 3 p.m. on Saturday, the CTA reported delays on the Red Line due to "equipment problems" near Granville on the CTA Twitter account. Shortly afterwards, the CTA sent out several more tweets about delays on the Purple and Yellow Lines in addition to suspending service on parts of the Red Line.

The CTA has suspended service between Howard and Wilson stops on the Red Line, according to