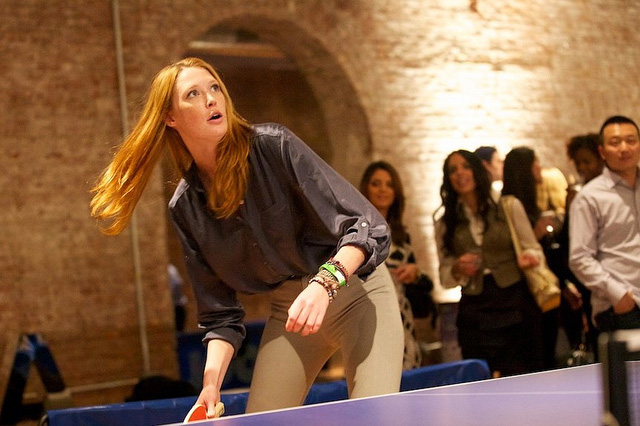 It's time to brush up on those table tennis skills.

Topspin, a national non-profit organization focused on child education causes, is headed toward Chicago on Nov. 3 at the West Loop's Venue One.

The event began in New York in 2009, but this year is expanding into more cities.

Close to 100 people can participate in the ping-pong tournament, or you can stand on the sidelines and join the party with the hundreds of others who are expected to attend.

Tickets are only available online, and are $225 to play in the tournament and $100 for a regular party ticket which includes a premium open bar and apps, plus music from old school hip hop legend DJ D-Nice.

Just watch out for that guy who walks in with his own custom paddle.